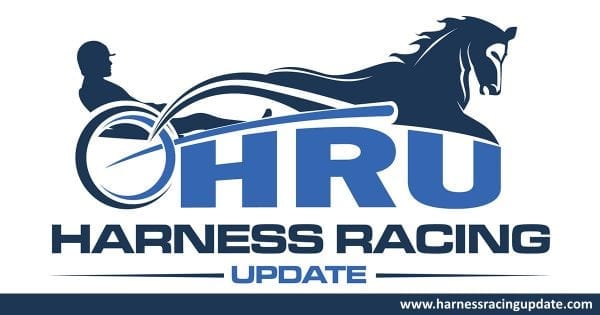 Yonkers will continue to simulcast races into the French PMU betting system on Sundays this year, but has dropped its Tuesday international cards.
by Tom Pedulla
The new year is bringing significant change to Yonkers Raceway as it continues initiatives intended to build interest domestically and internationally.
Yonkers is no longer simulcasting races to France on Tuesday, but is intensifying efforts to appeal to those who wager there through Pari Mutuel Urbain (PMU) with 24 Sunday cards and one Saturday, when the Yonkers International Trot is expected to be held on Oct. 14.
In another major development, Yonkers management and the New York Racing Association may be nearing an agreement that will allow them to introduce expanded wagering opportunities beyond the "New York, New York" daily double that has been offered on recent Sundays and featured one race from Yonkers and another involving thoroughbreds at Aqueduct Racetrack.
Bob Galterio, chief operating officer at Yonkers, views change as a necessity.
"Unfortunately, Yonkers Raceway just serving our on-track patrons and those going to OTBs, it just doesn't work anymore," he said. "We need to reach out and we need to do a better job of simulcasting around the country and around the world.
"We also need to do a better job of offering our customers new products and this daily double with the New York Racing Association hopefully leads to more exciting and additional wagering opportunities in cooperation with them."
Galterio said discussions are ongoing with the New York Racing Association (NYRA) about the prospect of offering more exotic wagers involving standardbreds and thoroughbreds.
"Hopefully, there will be an announcement soon," he said.
According to the Standardbred Owners Association of New York (SOANY), 32 cards comprised of 20 Tuesdays, 11 Sundays and one Saturday attracted nearly $20 million in handle from overseas when they were simulcast to the PMU.
Commingling began on May 24 and was done over the course of 12 Tuesdays, six Sundays and one Saturday, when the Yonkers International Trot was contested on Oct. 15. Commingled win money totaled 2.17 million euros or approximately $2.35 million since the exchange rate fluctuates. Commingled show money amounted to 1.43 million euros or approximately $1.55 million.
The interest in show wagering may surprise U.S. fans but Alex Dadoyan, executive director of the SOANY said, "Show betting is very popular in Europe, much more so than here. It definitely creates new value in the Yonkers show pools. People aren't used to taking a look at that pool for opportunities, but there definitely were some on the commingled cards."
Joe Faraldo, president of the SOANY, hails commingling as a success because it spurs action from major domestic handicappers who were previously discouraged by relatively small wagering pools.
"The gamblers are very much in tune with the fact that if it brings your handle up over a million dollars, they can bet into it," he said. "That's what they tell me, and I try to be in tune as much as I can with the people who bet."
Simulcasting proved to be far more beneficial on Sundays rather than Tuesdays, however. Nine of 11 Sunday cards led to more than $1 million being wagered through PMU. That, and other factors, convinced authorities there to emphasize Sundays, with a mid-day starting time locally, while eliminating Tuesdays. With the six-hour time difference, trotting races intended primarily for foreign audiences on Tuesday were not beginning until 3 p.m. ET or 9 p.m. abroad. A large number of betting outlets there already were closed.
Galterio understands PMU's decision.
"They have a limited amount of time on their schedule to work in all these other tracks. They saw Sundays as a better opportunity for both of us," he said.
Yonkers, which has a half-mile oval, appeals to those who bet through PMU by offering seven trotting races per card with consistently large fields going the preferred international distance of a mile and a quarter. It will offer 24 Sunday cards this year, with most of those coming during the summer. There will be four programs apiece in July and August.
Tuesday racing now begins at 7:10 p.m. ET. The return to Tuesday night makes life a bit easier for horsepeople, although they still have an extremely quick turnaround from Saturday evening to the Sunday matinee.
The Tuesday night action will be simulcast to Australia and New Zealand, two important markets but ones that are less productive than the PMU network.
Galterio expressed hope that the PMU will opt to expand commingling beyond win and show.
"We certainly would commingle anything they would approve," he said. "Right now we are working on getting some other pools. They have not yet said they are ready to do that."
Yonkers used the three-week winter break to upgrade its broadcast control room to accommodate high-definition transmissions. Galterio indicated the months ahead will be a key time in determining the future of the combined effort with the PMU.
"I think we will get a better feel for the real opportunity that is there versus what we saw last year," he said.
The New York-New York daily double on Sunday, with a $1 minimum bet and 18.5 per cent takeout, has been met with a tepid response. But it may lead to something much bigger and better, especially during the winter when NYRA often struggles to put races together and could benefit from larger fields at Yonkers.
"These are relationships we are trying to foster to help us in the coming years and decades," Galterio said.