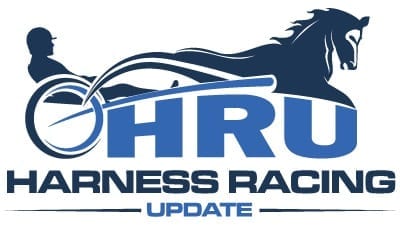 The Jugette – a most interesting history
by Joe FitzGerald
The Jugette, which started 24 years after the Little Brown Jug, syncs perfectly with the stallion career of Meadow Skipper. As a matter of fact, Skipper's daughter Jefferson Time, from his second crop, the same one that gave us Albatross, won the inaugural edition in 1971.
Meadow Skipper's first crop star, Most Happy Fella, had won the Jug for Stanley Dancer the previous year, setting in motion decades of dominance in both races. Thirteen of the first 15 Jugettes were won by daughters (six), granddaughters (six) or great granddaughters (one) of Meadow Skipper.
Aside from Jefferson Time, Meadow Skipper's daughters Handle With Care, Misty Raquel, Roses Are Red, Watering Can and Naughty But Nice have won the race. Also, his sons Most Happy Fella and Albatross sired four winners each while grandson Tyler B produced two. In all, 31 of the 44 Jugette winners – a weighty 70 per cent — are descended from Meadow Skipper. Western Hanover and his son Western Ideal gave us two each and the other 11 sired one apiece. The last winner from this line was Sassa Hanover, a daughter of Rock N Roll Heaven, who won last year. The percentage of Meadow Skipper dominance is 80 per cent for the Jug itself during the same period, by the way.
Going back a little further; the only two Jugette winners not descended from Skipper's grandsire Hal Dale are the Big Towner pair, Towner's Image, who won in 1993 for Tim Twaddle, and Maudlin Hanover, who won in 1999 for Dave Palone.
The Adios Line has contributed 11 winners — 25 per cent — and Good Time sired one: All Alert in 1973 for Glen Garnsey. Abercrombie sired three, as did his son Artsplace. And that one's son Real Artist produced a pair — Numeric Hanover in 2003 and Just Wait Kate two years later. The other three are by Dancer Hanover — Romalie Hanover, Laag and Yankee Cruiser.
While Niatross and his son Nihilator both won the Little Brown Jug in record time, neither has given us a Jugette winner.
The same goes for Bret Hanover. No son, grandson or other top line descendent of the three-time Horse of the Year has sired a Jugette winner.
Neither Somebeachsomewhere nor his sire Mach Three, or grandsire Matt's Scooter, or that one's sire Direct Scooter, have produced a Jugette winner. SBSW was kept out of the Jug due to the heat format. Mach Three finished ninth. Matt's Scooter wasn't eligible, and his sire Sampson Direct failed to impress in the Jug. However, his daddy, Sampson Hanover, was the first to pace in 2:00 or better in a race over a half, and that record was taken at Delaware, OH in 1951. Still, Limelight Beach's surprising win in the Jug notwithstanding, maybe Delaware, OH isn't that clan's kind of place.
John Campbell is the dominant driver in the Jugette, having won four. That's one more than the number of Jugs he captured. Overall, the Jugette is a much more democratic race than its big brother. Eric Ledford won three, while Dave Palone, David Miller, Yannick Gingras, George Sholty and Stanley Dancer each won a pair. The latter has four Jug wins to his credit.
Bill Haughton, who has a record five Jug wins — four of which pre-date the Jugette — won only one of the latter, with Handle With Care in 1974. His son Tommy won with dad's Naughty But Nice a decade later.
Mike Lachance, who like Haughton won five Jugs, has only one Jugette win, with Lady Genius in 1990.
Jack Kopas won in 1979 with Roses Are Red, while his son John won 18 years later with Armbro Feather.
The likes of Luc Ouellette, Bill O'Donnell, Ron Waples and Ben Webster have only won once, while four-time Jug winner Ron Pierce has been shut out. The same goes for all-time greats Herve Filion, Brian Sears, Buddy Gilmour and Cat Manzi.
As I said, it's more democratic than the main attraction. Roland Beaulieu, Preston Burris Jr, Jerry Graham, Billy Herman, Bruce Riegle, Mike Saftic and Greg Grismore all have Jugette wins on their resumes.
Bill Haughton has trained a record three Jugette winners, while Casie Coleman, Bob McIntosh, Travis Alexander, Jack Kopas, Gene Riegle and George Sholty have two each. Stanley Dancer, Ron Burke, Jimmy Takter, Bill Robinson, Brett Pelling and Glen Garnsey have only trained one winner each.
In the first seven years of the Jugette's existence — from 1971 to 1977 — the sophomore pacing fillies were lumped in with the colts when it came to division honors. Silk Stockings won out over the boys in 1975, but the likes of Romalie Hanover and Handle With care, both of whom won the Jugette, were left without a trophy.
In line with its democratic roots, between 1978 and 2015 the eventual division winner did not start in the race 59 per cent of the time. And 30 per cent of the time the division winner won it. An asterisk is required for 1981 when Fan Hanover won the Jug, of course.
As time passed the Jugette lost some of its appeal; between 1978 and 1992 the division winner won the race 53 per cent of the time, while between 1993 and 2015 that only happened three times, two of them in the last three years — Nitelife and Color's A Virgin. For one reason or another, Sweet Reflection, Town Pro, Miss Easy, Ellamony, Bunny Lake, Burning Point, Rainbow Blue, Darlin's Delight, See You At Peelers, American Jewel and Put On A Show, all of whom topped their division, did not start in the Jugette.
Bill Haughton won the Jug and Jugette in the same year twice — 1974 and 1985.
Steinam's Place, who won in 1997 for Jackie Mo, produced the 2009 winner, Showherthemoney.
In 2003, Numeric Hanover won for Dave Palone when Charmaine Hanover was taken down for interference.
Eric Ledford won with Just Wait Kate on his 34th birthday.
Greg Grismore topped John Campbell in 2008 when Good News Lady beat Sprig Hanover in a $60,095 winner-take-all race-off.
The conditions for the Jugette were changed in 2011 to reflect the growing concern about racing heats. From then on the filly that won the second heat would be declared the winner, even if she failed to win her elimination. In 2014, 23 fillies entered the race, with one scratching out of her elimination.
Only nine signed up for this year's edition, although the top players will all be present. Division leader Pure Country, who hasn't had much luck at the draw, starts as a trailer from the nine. Darlinonthebeach, L A Delight, Call Me Queen Be, I Said Diamonds and Blue Moon Stride will also participate.