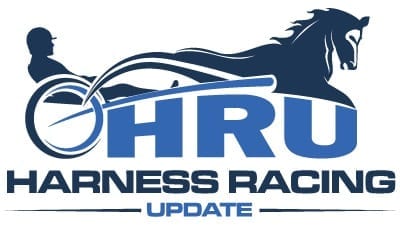 Thunderman tops Morrisville with $55,000 bid
The annual yearling sale put on by the Morrisville Equine College was down 12.1 per cent in average from a year ago, but up significantly from 2014 and 2013.
by Dave Briggs
Chris Oakes said he liked Thunderman so much he was "willing to go to $100,000 on him." Instead, the trainer took home the yearling son of Conway Hall out of Ann's Promise for $55,000 which proved to be the sale-topping prie at Saturday's Morrisville Equine College Yearling Sale.
"We like his size. He's got all the tools. He has the length and he also has a beautiful head on him. And we like his spirit," Oakes said, adding that another mark in Thunderman's favor is the fact his older half-brother Smalltownthrowdown was second to Marion Marauder in the Yonkers Trot.
Dave Hanson's Lakeview Equine consigned Thunderman on behalf of breeders David and Allison Firmstone of Penn Yan, NY.
"He is a big colt and that probably kept him from bringing $70,000 or $80,000. But even though he is big, he is very athletic and that's what I like about him," Hanson said. "I've had big colts before that are kind of clunky and there wasn't anything clunky about him. He was a nice colt and when you brought him out of the stall he had some presence about him and people like to see that. He is just a nice colt all the way around."
In all 81 yearlings grossed $1,106,136 at Morrisville for an average of $13,656 that was down 12.1 per cent from the 2015 sale average of $15,540 when 19 fewer horses were sold. This year's average was up 27.5 per cent from the 2014 average of $10,714 and up 33.3 per cent from the 2013 average of $10,246.

"Hats go off to the management of the sale," said David Reid of Preferred Equine Marketing, the sale's leading consignor with 14 horses sold for a gross of $266,500, an average of $19,036. "I thought the sale was very well run and seamless. The students participated on all levels from administrative to horse handling and in the sales ring. I think the students did an outstanding job running the event."
Hanson agreed. "You can't say enough, either, about the students at that place," said who was the second leading consignor with $230,500 in sales from 16 yearlings. "They work hard and they listen when they're told things and they did a great job. There's no question those students did a great job and they always do.
"(Morrisville) is the only place I sell. I've sold there for 20 years."
Oakes, who also bought a Rock N Roll Heaven colt out of The Company Store from Crawford Farms for $31,000, was the second leading buyer at the sale with $86,000 spent. Dan Daley paid $102,000 total for five yearlings.
Crawford Farms was the third leading consignor, fetching $227,000 total from 15 yearlings sold.
The second highest priced yearling was Credit Winner—My Lady Lindy colt My Lindy Winner that brought a winning bid of $50,000 from Tracy Brainard. The colt — whose dam is a sister to $500,000 winner Lindy's Tru Grit — was consigned by Preferred Equine on behalf of Lindy Farms.
"I was happy we had representation at the sales from Brittany Farms, Lindy Farms, Tara Hills Stud and White Birch Farms. Overall, I'm very satisfied with the results of the sale," Reid said. "I thought the traffic was very good. We showed a lot of horses today. I was very confident coming in because I had a nice consignment of horses and the results reflect the horses. My clients are happy. Overall it was a good day."