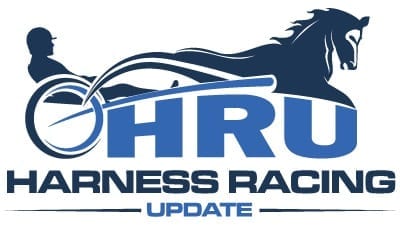 Converseon opts out of contract with USTA
Rob Key said the decision to hand off the social media campaign to another company is "a natural progression" and will "hopefully spur deeper collaboration and investment in the program."
by Dave Briggs
Rob Key's company Converseon, which developed the Harness Racing FanZone, among other initiatives, is opting out of its contract to provide social media services to the United States Trotting Association (USTA).
On Friday, Converseon gave the USTA the required 60 days notice that it was ending the contract.
In a series of texts on Saturday, Key wrote that, "the program so far is meeting or exceeding all goals set this year. This transition is the next phase. Step one was to build a digital platform. The digital platform is in place, apps, website, ambassador program and more. The next step was to build an audience. We've reached millions of new potential fans. We have more than 54,000 likes, have a 60 per cent increase in reach and engagement since this time last year and reached more than 100 new potential owners just in last three weeks… And now the last step is to monetize through new owners… Our heavy lifting is done. It's time for the sport to now build on all of this foundation to take it to the next step. It's not something I can make happen."
Key, who had to fight hard at the USTA's annual meeting in February to retain $250,000 in funding for 2016 for Converseon's social media campaign on behalf of the harness racing industry, said "I fought for it because a sustainable, ongoing marketing initiative is the only way forward — with or without me."
He said his decision to opt out of the contract now, "shouldn't be that big of a deal really. Consultants really should only stay involved to the point that the client can stand on its own two feet.
"This handoff is to hopefully spur deeper collaboration and investment in this. This is natural progression. At some point the industry needs to own this. We've fulfilled all objectives so now is time to do this. This will be the true test of the sport can unify for the greater good or not. This final transition was always expected, but now we're simply putting
the mechanics in place to do it. The USTA deserves credit for funding this. The sport now has a powerful and compelling social and digital presence that is comparable to other leading sports. The challenge will be what happens next with it.