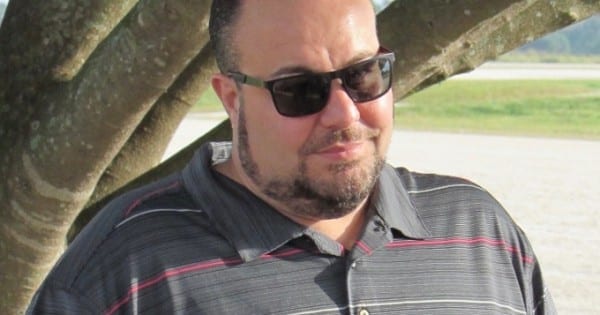 How To Succeed in Business
Adriano Sorella dissects the owner/trainer relationship from the owner perspective and hopes to inspire and encourage others with his story of becoming a success despite starting with nothing.
by Dave Briggs
Adriano Sorella said there is another side to the owner/trainer dynamic; one that runs counter to what high-profile trainers George Teague, Jr. and Casie Coleman told Harness Racing Update recently about the perils of stables that grew too large and the overly-demanding owners that came with them.
For starters, Sorella said he, for one, is not some high-maintenance rich guy horse owner, despite the fact he parted company with Coleman last summer, less than two years after they — with other partners — teamed up to win the 2013 Little Brown Jug with Vegas Vacation.
The Toronto-based entrepreneur said he has a lot in common with both Teague and Coleman, who started with little and built themselves up to become stars in the sport.
Less than a decade ago, Sorella was, "living in a basement apartment and raising a kid. There was no money. It was bad times," he said. "I had a leased car. I was begging the leasing company to take it back… I couldn't figure out how to make rent. It was not nice. It was not a pretty story at all. You run into problems like that, horrible credit. It was not good."
He caught a few breaks, landed a job in online advertising and worked virtually every waking hour for years to build up his clientele and experience. Working on commission, the money eventually started rolling in. That's when Sorella started his own advertising company — Union Ad Sales — taking a full portfolio of clients with him.
"I want to let people know that they can start with nothing and make something of themselves," he said.
He is something of an open book on social media, just like Coleman. This week, Sorella took possession of a Ferrari 458 Italia Spider — license plate Gidhy Up. In a long post on Facebook that accompanied photos of the sports car, he explained his difficult journey and his enjoy-the-moment mantra as follows, "In life when you get chances do not waste them, because others might not be around the corner waiting for you. I've always had dreams of fancy cars, houses, and all of that. So today I spoiled myself, because today is now. And I'm here to enjoy it."
His enjoyment includes some 15 young standardbreds he has with trainers Tony Alagna and Nancy Johansson — four with Johansson and 12 with Alagna, including Thatsoveryverynice, a talented three-year-old pacing filly that earned nearly $150,000 at two that Sorella bought into last week.
"She's been training down great. I asked (Alagna) a lot of questions, but I didn't tell him why. I just watched. When I saw the horse training down this winter in Florida, I thought, 'She's a really nice horse. She's going with his top three-year-old colts and she's holding her own.' I went back to watch a lot of her replays," Sorella said.
"I know Tony owned a fair bit of her and I know Marvin Katz bought into her. She's got a breeding future ahead of her, too. I'm pretty sure they'll breed her to the Captain (Captaintreacherous). I said to Tony, 'This filly over here, would you sell a part of her?' He was joking around with me and he said, 'Money always talks.'"
Sorella is careful when speaking about Coleman. He said the two of them are still friends and he appreciates the success they had together. When talking about the challenges inherent in the owner/trainer dynamic he wants it known he isn't specifically talking about Coleman, but rather the nature of any horse racing business partnership that can turn fractious when horses aren't winning and owners are burning through money.
"Without owners in this game, there's no trainers. Let's not forget that. When owners go to a sale and spend $4 million, that trainer is going to make five per cent and their training bills on those horses. The better horses you buy for a trainer, the better it is for that trainer. Everybody wants to win, so owners and trainers are always on the same page when it comes to winning and when the horses are doing well… It's when the horses are not doing well or they're sick, that owners and trainers have different agendas," he said.
Sorella said a particularly rough patch with the horses in 2015 caused him to switch trainers.
"When things don't go well, don't you make changes? Who sits there and just loses money?" he asked.
While Sorella is known for his charity and generosity, he is careful to treat owning horses as a business where minding the money is critical.
"You never know when a horse is going to hurt itself in the stall or on the track. So, you have to be ready for the ups and downs. But, at the same time, you need a lot of information in this business. You can't just be writing checks to vets or trainers without knowing about your horses," he said.
"You shouldn't feel guilty for having to ask questions… I don't make people feel guilty when they ask questions about advertising. I try to walk them through it. Can it be annoying sometimes? Maybe, but you shouldn't feel guilty to ask because the person on the other end is profiting off it. They're providing a service.
"If you don't talk to a trainer and ask questions, most of the time some of them might not give you any answers. They might not call you and tell you what's going on with the horses. So, you have to ask questions. I don't know if some people like that or don't like it, but I'm not a person… who picks up the phone and calls a million times or anything like that. I just ask a question at the beginning of the week, 'How are the horses training?' I then will see what the answer is like. Most of the time, you can tell by your training bill or your vet bill how good your horse or how bad your horse actually is. A vet bill will tell a different tale than anything else, same with a training bill. You can tell what's going on."
Sorella got started in horse ownership through the Standardbred Breeders of Ontario Association's (SBOA) Owner Mentorship Program. Now he's trying to pay that experience forward by working to attract new owners to the game through his Team Sorella social media initiative. So far, Team Sorella has given away a slew of prizes to those that like his page and share posts.
"The reason I started this is to show people how you can get people interested in horse racing. I know if you give away a lot of free stuff, people will be interested because you're giving away a lot of free stuff, which is what we're doing, but the preliminary thing we're doing is… we're specifically targeting harness racing audiences with the advertising we're doing. We're doing very geo-targeted advertising through the Facebook platform to grab anybody that's involved with harness racing," he said.
"So, the fans that we're getting are all harness racing people, somebody that's involved in horse racing — grooms, trainers, vets, harness racing people that we're bringing over. The idea is to build a fan base and then, eventually, somewhere down the road, we're launching a website. Being able to have these people that we could introduce to some sort of an initiative to get brand new owners into the game, or continue to keep the people we already have in the game by maybe putting them into partnerships or into groups that are sustainable that they won't get hurt financially.
"I like to see new owners and see people getting involved. That's the reason why. You try to inspire people to say, 'Hey, you can get involved in racing for minimum money to start off with and if you have a little bit of luck you can continue to go.'"
Through it all, he said he hasn't forgotten where he started and how far he has come.
"Nine years ago, I started with peanuts and I got lucky. A bunch of breaks happened for me and I got lucky in the business," Sorella said. "I'm investing a lot of money in the business and sometimes people take it the wrong way. They look at you or other owners and think everybody is just born with a silver spoon in their mouth and it's just not like that.
"I want to let people know that they can start with nothing and make something of themselves. I want them to know where I came from."