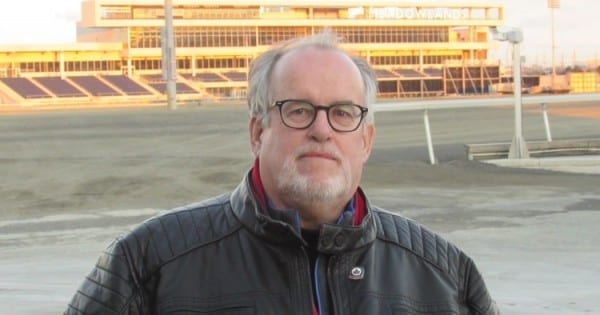 Grant buys three horses, including the sale topper, as he and Wallace rebuild from fire
Brad Grant said he has long had his eye on what turned out to be the sale topper at Monday's January Mixed Sale at the Meadowlands. But when the Classy Lane fire in Puslinch, ON killed four of his horses – including near-millionaire pacer Apprentice Hanover – the owner from Milton, ON decided to see what he could do to help his trainer, Ben Wallace, get back on his feet.
Monday afternoon, Grant not only topped the sale by purchasing six-year-old trotting horse Lindy's Tru Grit for $125,000, he also purchased four-year-old pacing mare A Plus for $80,000 and three-year-old pacing colt Easy Lover Hanover for $70,000.
"I wanted a top-end trotter and I think (Lindy's Tru Grit) was the best one in the sale, by far," Grant said. "I probably would have come down here looking for the trotter anyway, but… the other two weren't on the radar. They came on the radar after the fire.