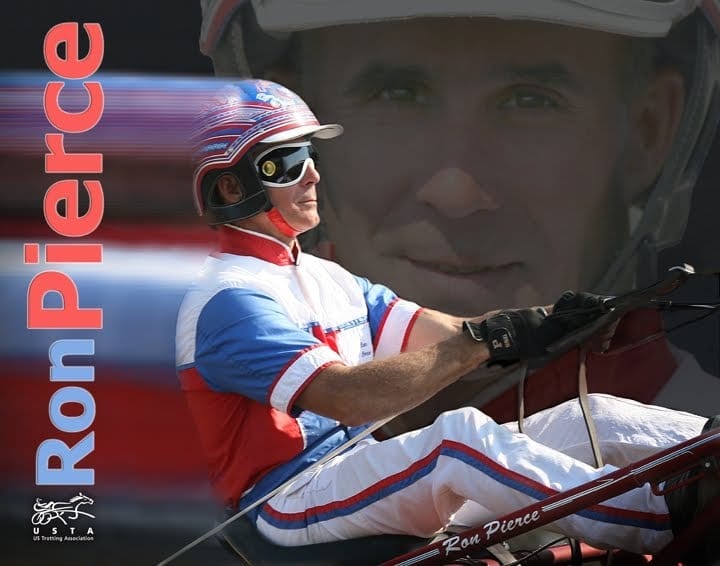 Pierce Will Undergo Knife Thursday; Career Remains in Jeopardy
Hall of Famer Ron Pierce will undergo an operation on his back next Thursday that he hopes will pave the way to a return to driving, yet Pierce said yesterday there are no guarantees he will drive again.
Pierce has not driven since March 15. Having chronic problems with his back and neck Pierce decided to undergo surgeries late last winter and hoped to return to action within a short period of time. While his neck healed nicely, his back has remained a problem.
"They're going to go in and lay something on the broken bones that will help them heal and they're going to reduce the pressure on a couple of nerves that are being pinched," Pierce said. "It will be done by the same doctor who did the operation on my neck and he did me a world of good. It's unbelievable how well my neck is now. I have a lot of confidence that this guy will be able to help. The first operation I had on my back didn't help at all. I thought it did because what they did is they cut some nerves when they operated on me and that relieved a lot of the pain, so I thought the operation worked. But it didn't last long. The pain came back and I was maybe even worse than I was before the operation. The people that will be operating this time, I have a lot of confidence in them."
Pierce said he has not gotten any guarantees from his doctors that have led him to believe he can definitely drive again.
"They didn't say they could fix me," he said. "They said they think they can relieve some of the pain."
When asked if he is more confident now than he was a few weeks ago that he will drive again, Pierce replied: "No, I'm not more confident. I wish I could say I was. But I'm not. I'm just going to take it as it comes, see how I come out of this operation. I will try to recover and be as easy on myself as possible and not do anything. That's hard and I've been doing too much when I should just be sitting around. I really have to pay attention this time. It's now or never."
Should Pierce make it back he will be pushing 60 and coming off a layoff of at least a year. That would seem to suggest he might struggle to get quality drives but Pierce said he thinks the opposite will be the case. He said that if he makes it back it will only mean that his back problems are in the past and he will be healthier than he has been in years.
"If I come back I'll be in better than ever," he said. "I think a year off will do me a lot of good. I'll be working on getting in tip top shape."