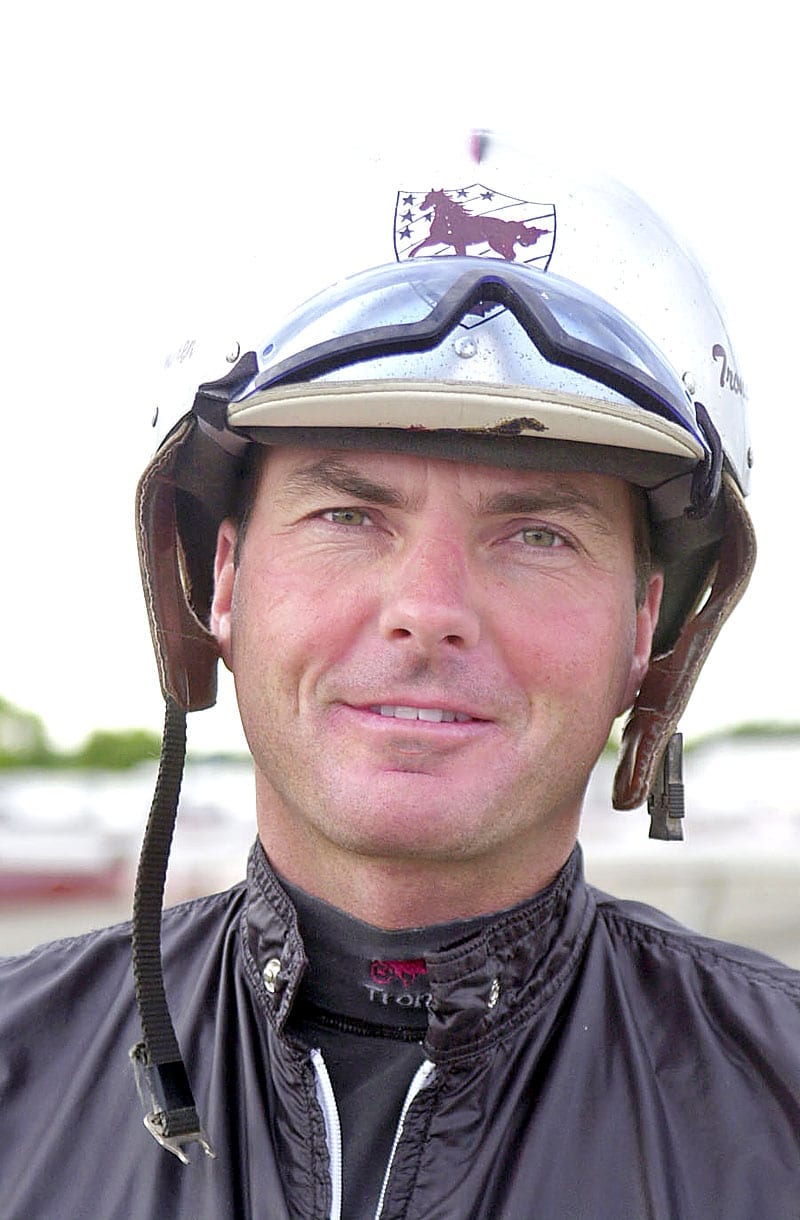 Trond Smedshammer is a well-known name in the harness racing industry, having trained and driven the likes of Trotting Triple Crown winner Windsong's Legacy and Arch Madness, who earned over $4 million and equaled his own world record at the age of nine.
The Norway native is a new face in the Thoroughbred industry, but has already found success at Saratoga thanks to Pagan, a debut winner Monday who is one of Smedshammer's first Thoroughbred purchases.
Smedshammer bought Pagan along with another juvenile colt by freshman sire Girolamo, who is now named Charming Indy, at last year's Fasig-Tipton Saratoga New York-bred sale for $40,000 each. Both are trained by Dominick Schettino.
"I have been wanting to get into T
horoughbreds for a while," Smedshammer said. "Last year I finally went to the Saratoga yearling sale and bought these two yearlings. I brought them home and broke them and trained them all the way until June. I trained them at White Birch and sent them to Dominick [Schettino] right after the [GI] Belmont S. [June 6]. He finished them off, getting them used to the starting gate and getting a few fast works over a bigger track."
Despite his lack of experience with Thoroughbreds, Smedshammer knows plenty about equine conformation and picked out both horses himself at the sale.
"I kind of had an idea of what I wanted the horses to look like," he commented. "I have been to enough Thoroughbred races to tell the difference between an average Thoroughbred and a good Thoroughbred. I know what they are supposed to look like, at least in my mind. I asked a lot of people as far as the pedigrees and stuff because obviously I don't know anything about that."
The fact that the New York-bred duo were by a first-crop sire is part of what attracted Smedshammer to them.
"I wasn't willing to spend a fortune on them and those New York-bred sales prices can be very high if you buy popular stallions," Smedshammer said. "I also wasn't willing to give up too much on the conformation, so that's why I went to a first-crop sire, which the Thoroughbred people tend to shy away from. That is why I took a chance on those two. I talked to a lot of people and they said Girolamo did have a lot of speed himself. It looks like we got lucky. There have been some other Girolamos that have showed up also."
Smedshammer owns the two juveniles in partnership with Wanda Polisseni's My Purple Haze Stables and Mike Parisi's Joemar Racing Stables, who are both also prominent members of the harness racing industry.
Polisseni also races Standardbreds as Purple Haze Stables, with her current stable star being 3-year-old trotting filly Barn Doll, who has been a force to be reckoned with in the New York Sires Stakes series. Parisi is owner of White Birch Farm in Allentown, N.J., an 800-acre Standardbred breeding and training facility where Smedshammer's operation is based.
"I wanted to get into it and Purple Haze is my primary owner for Standarbreds and [Polisseni] is also a big Thoroughbred owner, and Michael also owns Thoroughbreds," Smedshammer remarked. "When I told them I wanted to buy some Thoroughbred yearlings they said, 'Sure, we will go in with you.'"
Smedshammer continued, "This wasn't just for us to buy to let somebody else train them. I wanted to mess around with them myself and try to train some myself, which is why I bought them. It's been a pleasant experience so far. That's for sure. The horse won his first start, so that's great. Maybe it's a little bit of beginner's luck."
Pagan and Charming Indy spent about 10 months at Smedshammer's barn following their purchase at Saratoga. Smedshammer did all of the early breaking and training on the pair with the help of one of his Standardbred grooms Megan Scran, a lifelong equestrian.
"Pagan took to training very easy, but Charming Indy was smart and played some games with us," Scran said. "They were saints from day one. Charming Indy was a natural at everything. He had a lead change, had the heart to want to run and he really enjoyed work. Pagan was a little lazier and much easier on himself mentally and physically."
The 23-year-old added, "It was one of the most rewarding feelings teaching them everything and then watching them mature even more as they learned to be racehorses in Dominick's barn. It was an incredible feeling seeing Pagan win Monday."
Smedshammer was equally delighted and also quite surprised by Pagan's debut win.