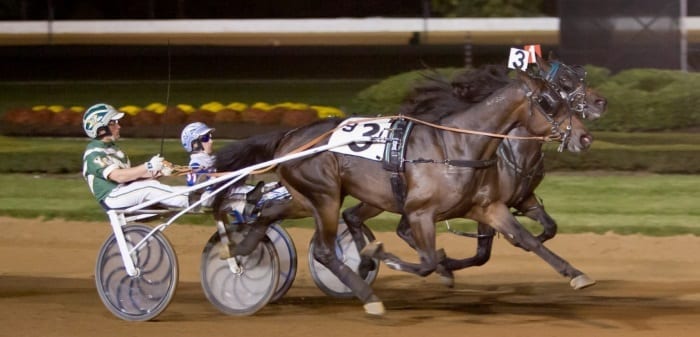 All is Forgiven: Gingras Will Continue to Drive Pinkman
Not only is Jimmy Takter not mad at Yannick Gingras for choosing Mission Brief over Pinkman in the Hambletonian, he is giving the drive on the gelding back to his one-time regular pilot.
Gingras had to choose between Pinkman and Mission Brief last Saturday after both won elimination races for the Hambletonian. Gingras picked wrong and chose the filly, Mission Brief, who finished second behind Pinkman. Brian Sears picked up the winning drive on the Takter-trained Hambo winner.