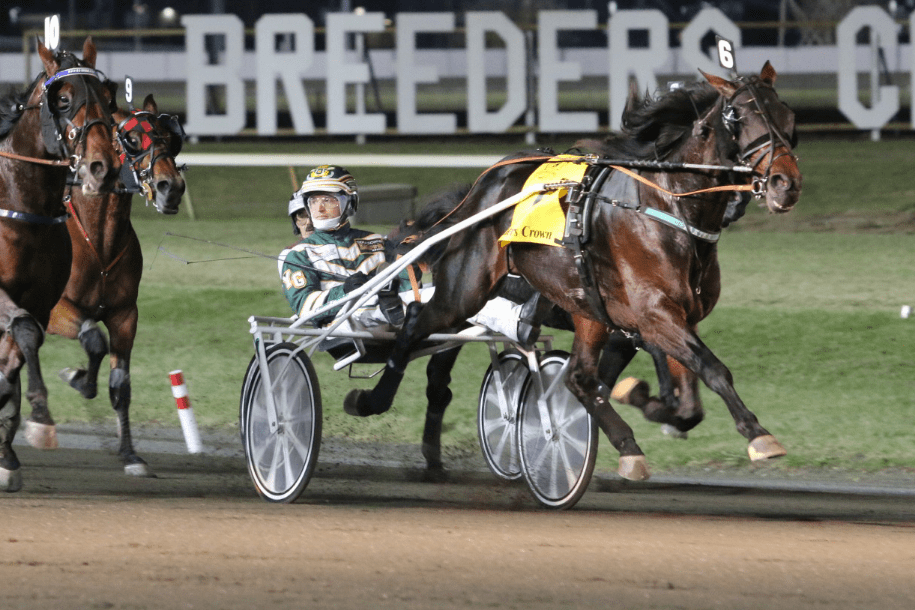 Coming off the worst performance of his life, Father Patrick will be evaluated by trainer Jimmy Takter and a specialist as his connections are trying to get to the bottom of what has gone amiss with the 2014 Dan Patch Award winner.
Father Patrick has had two poor efforts in a row. He finished sixth in the July 11 Graduate Final and then last in the Hambletonian Maturity. In the latter race, he was beaten 21 3/4 lengths.
"There's definitely something wrong," co-owner Adam Bowden said. "I know Jimmy takes heart rates on all his horses before and after they race and he knows what normal is for Patrick and he says his heart rate was significantly higher after his last two starts than it has ever been. A specialist is going to come out there this week or next week to evaluate him. Jimmy said he won't race him again until he's perfect."
Bowden said there are no plans to retire the 4 year old, who was bred in the offseason.
"I think Jimmy wants to show everyone that he's still the great horse we know he is," Bowden said. "We just have to figure out what's wrong with him first. Even when he lost to JL Cruze he got beat narrowly by a very good horse in great form. Then he didn't race nearly as well. There has to be an explanation."