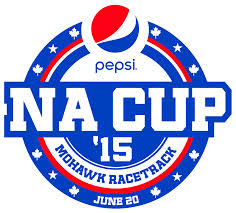 By Dean Towers
This Saturday evening, the Pepsi North America Cup goes postward at around 10:45. The event has grown in stature year after year and it's on everyone's list as the first big three year old event in harness racing. Almost everyone considers it the true first leg of the Pacing Triple Crown. It's a storied race.
Events in racing, whether it's a Kentucky Derby or this week's Royal Ascot meet, tend to grow and deliver on their promise because they are exactly what the sport is. In America, Thoroughbred racing is defined by Kentucky, dirt racing, and the Derby. At Ascot, UK racing is almost the polar opposite. An infield with beer drinking patrons at Ascot, or tophats in the infield at Churchill doesn't fit, and it's what makes them unique events.
Years ago, there was a lot of hand-wringing when Woodbine Entertainment moved the America Cup from Woodbine, with immediate access to a huge metropolis, to Mohawk, a 60-minute highway drive from downtown (in good traffic). But it worked. It worked because like the Derby or Ascot, it just fits.
This Saturday's event is no exception, and here are three reasons why I believe it will work once again.
1) You Want "Feel Good?" We've Got "Feel Good!"
Last weekend's elimination races were won by three horses that might just be a poster for harness racing. We've got Wakizashi Hanover trained by the Kings, Wiggle it Jiggle it trained by the Teagues, and Kelvin Harrison's very fine In the Arsenal. That's like a good guy and gal awards table, and it's oh so harness racing.
Events like this are special when everyone inside the sport can pull for someone, because they are decent people who work hard and deserve a big horse. In this case we have three of them as elimination winners, and that's just great. In harness racing, with big stable after big stable seemingly with all the good stock, it's something we're unfamiliar. It was never like that. On Saturday it's not.
2) The Setting
If you've never been to Mohawk for a big event, I have one word of advice: "Go".
Mohawk is a modern racetrack that does not for a second forget its harness racing roots. It's surrounded by trees (you know you're there on a big night when you park in the trees), manicured nicely, with a paddock right beside the track, so fans can see, and almost touch the horses. There are beer stands and bar-b-que's. It's harness racing.
I remember being there for Somebeachsomewhere's Cup win and there's something about harness racing with a full tarmac that brings back great memories. There's something about walking the grandstand from end to end, seeing people you haven't seen for awhile, sharing a smile and a story. There's just something about a big day at Mohawk.
3) The Pools
Harness racing has struggled. The pool size is something we just don't see much of anymore, even on some stakes days; good bets are sometimes very hard to find, and even if we do find one, we often wonder if 4-1 at a minute to post will end up 6-5 at post time. On Saturday there is no such issue. All the pool sizes will be good for bettors big and small. The pick 4 is guaranteed at $100,000. There are 15 races, and all of them have superfecta wagering available. This is a card that has something for everyone.
4) Big Track, Big Stakes Race Undercard, Good Racing
No offense intended to half-mile and five-eighth's mile tracks in our sport, but at times the racing can be pretty uninteresting. North America Cup night has no such issue. The racing should be fast and furious.
We've got the Goodtimes, with Canepa Hanover, looking like a little machine; we've got the Armbro Flight with Bee a Magician against the super-sharp and supremely talented Shake it Cerry; we have the Mohawk Gold Cup; the Fan Hanover (with JK She's a Lady having to answer a question); and the Roses Are Red, with an excellent field of top pacing mares.
In my best announcer voice: If you've never been on your feet before you better get up now.
5) The Cup
Some Cups are better than others, just like a Super Bowl, or a Derby. It's just the way it is. This North America Cup is extremely compelling.
Wiggle It Jiggleit looks like the next Somebeachsomewhere and is a deserving favorite. But unlike the strapping son of Mach Three, this colt has not been tested by the best, nor has he been in a race where he might have to work hard or make two or more moves. There are drivers with good stock who are not going to give him the race.
Adding to the storylines we have Artspeak. This horse is fast, can move and remove at will while finishing like a freight train, but he raced flat in his elimination. Will he be at his best? Who knows, but from the ten hole you know he isn't going back to last.
The rest of the field is not exactly chopped liver either. Wakizashi Hanover made a move on the turn last week that you rarely see. What a turn of foot. In The Arsenal is more seasoned and sure footed this year. He can go, and he's 100% racehorse.
In our sport it seems there are not enough racing nights where the stands are packed, the beer is cold, the pools are big, and the racing is second to none. On Saturday one of those nights will happen. I'll be glued.