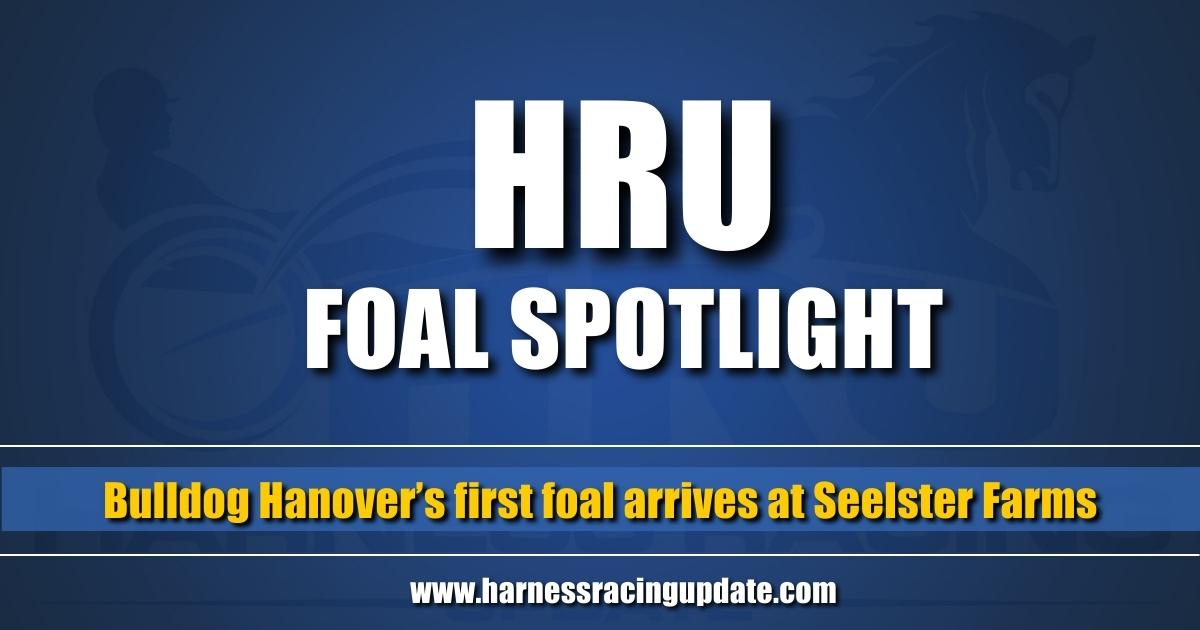 Bulldog Hanover's first foal arrives at Seelster Farms
Photos by Ann Straatman
On Feb. 1, both Bulldog Hanover and Deb became first time parents when a colt arrived at Seelster Farms in Lucan, ON where Bulldog stands at stud.
Deb, p, 2, 1:53.2s, 3, 1:51.2s, BT1:50.1s ($229,726) a Sportswriter mare from Seelster's own Atlantic Seelster, delivered the first of many Bulldog babies expected at the farm this season.
Deb is an outstanding mother and her Bulldog colt is a tall, robust and smart foal.