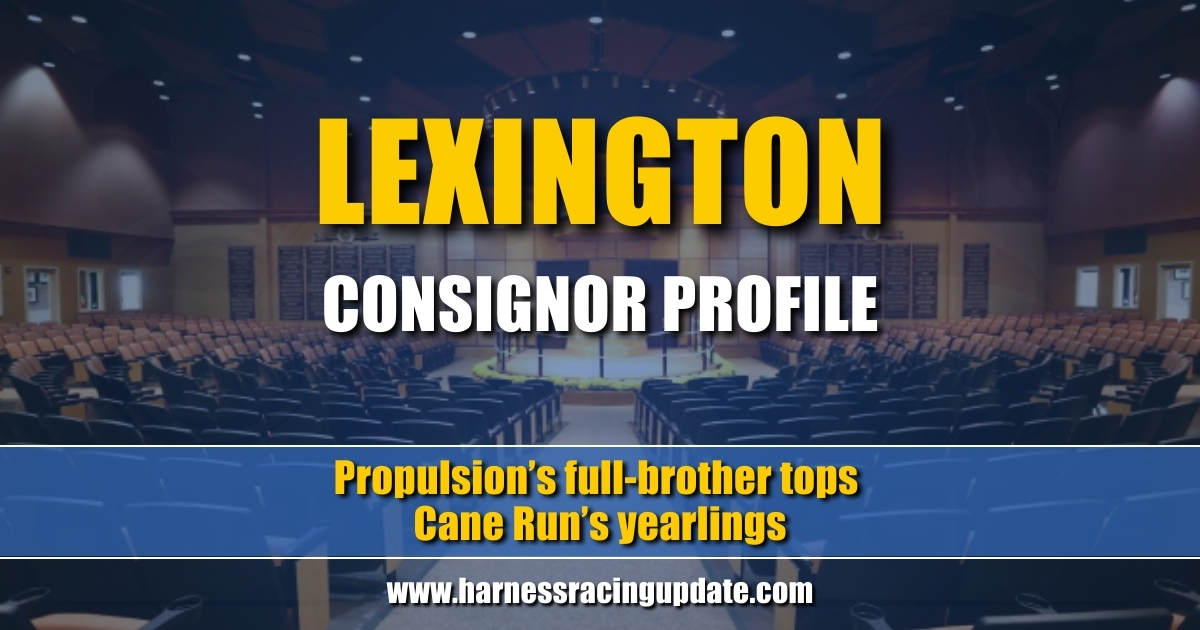 Propulsion's full-brother tops Cane Run's yearlings
by Dave Briggs
Two years ago, Cane Run Farm was part of harness racing history when it sold one of the first two million-dollar yearlings ever at auction. Damien, a Muscle Hill colt out of Danae, sold for exactly $1 million.
This year, Cane Run is selling Damien and Propulsion's full-brother, Detroit City (hip 46).
"The Danae yearling is very nice (hip 46, Detroit City). He seems to be popular so far. Everything is good there, so we'll see what happens," said Cane Run's Elizabeth Caldwell.
"We have a nice group. They are all solid and it seems like we've had a lot of people out to see them this year. There's a Tactical Landing colt, another Muscle Hill that's nice. A full brother to On A Streak. A nice Always B Miki colt. A Huntsville… across the board, they are all nice individuals with good videos.
"We have a solid group, probably a little stronger pedigrees and individuals than last year."
Caldwell said there are promising signs that it will be another strong sale.
"The market for the thoroughbred sales seemed to go much better than last year, so hopefully we'll follow in those footsteps," she said. "The pandemic has been hard for everybody and I think we're all ready for it to be over. I don't know what normal is going to look like when it's done, but we're optimistic about the sale this year.
"It'll be nice to see people and hopefully everyone can stay healthy and safe."