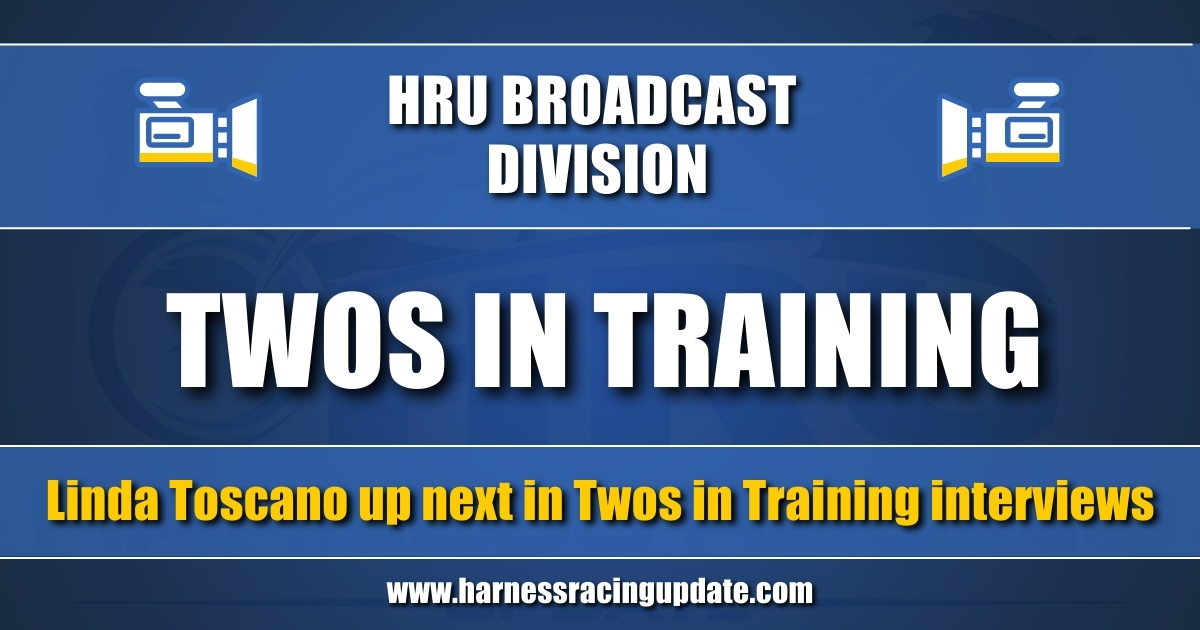 Linda Toscano up next in Twos in Training interviews
The trainer will join Jaimi MacDonald live on Wednesday (April 21).
by Dave Briggs
HRU's Broadcast Division is proud to announce it has at least one more interview in the works in its 2021 Twos in Training series.
Thanks to the support of the Hambletonian Society and Winbak Farms of Delaware and Pennsylvania trainer Linda Toscano is scheduled to be interviewed by Jaimi MacDonald on Wednesday (April 21) live and virtually.
Previous Twos in Training videos are available for viewing on HRU's YouTube page here and Facebook here.
To make sure you don't miss a video, subscribe to HRU's YouTube page – for free.
Upcoming schedule:
All videos will initially be broadcast beginning at 7 p.m. (Eastern) on the date scheduled
Wed., April 21 – Linda Toscano with Jaimi MacDonald
The complete Twos in Training lineup can also be viewed here.