The incredible journey from Saskatchewan to Quebec and on to Ontario and New York.
by Murray Brown
This is a story about two generations of a great Canadian horse racing family with a little (I wish a lot more) of a great multiple Hall of Famer thrown in.
Jack Kopas came from Lumsden, SK in Canada's far west to Quebec City, to Trois Rivieres, to the once great, Montreal circuit of Blue Bonnets and Richelieu Park, to Ontario and then to Grand Circuit racing throughout North America. In each of those venues, he starred, achieving Hall of Fame status in both Goshen and the Canadian Horse Racing Hall of Fame.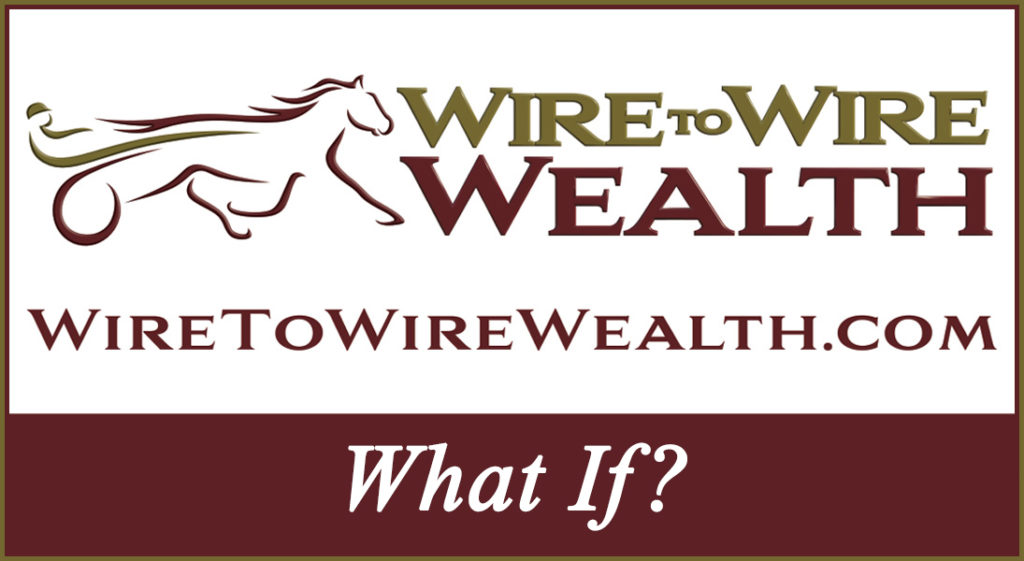 His son, John, although not yet a Hall of Famer has won just about every major Canadian Stakes race of consequence and numerous ones in the United States, as well.
Their surrogate father and grandfather was the legendary Clint Hodgins, also a member of both North American Halls of Fame.
The Kopas family migrated to Quebec City because a prominent owner of his day, Maurice Michaud, who also at one time owned Richelieu Park, offered Jack a job as the contract trainer/driver of his stable. Less than a year after Jack took the job, Monsieur Michaud dropped dead of a heart attack.
Fortunately soon after, Jack was offered a contract job with the stable of prominent owner Del Dugre in Trois Rivieres. They stayed and raced there with significant success for several years with the odd trip to the big time tracks of Richelieu and Blue Bonnets.
Ontario racing was just beginning its ascent, so once again the Kopas family picked up and moved to the small Ontario town of Ilderton, first training and racing at Western Fair Raceway in London and then progressing to Greenwood, Mohawk and Garden City. The natural progression was then to the big time, the New York tracks and the Grand Circuit, where Jack raced numerous stars.
John was horse crazy for as long as he can remember. He loved everything about the sport, the people, the training, driving and especially the horses.
He remains so to this very day.
He is not too sure exactly how Clint became a "member" of the Kopas family, but he remembers Hodgins in effect adopting Jack at Roosevelt and Monticello.
John's first impression of Clint Hodgins was at Brandywine Raceway when John was 16 years old. He was putting a set of brace bandages on the trotter First Star who was there for a stakes race, when Clint came by.
"What the hell are you doing?" or words to that effect, Hodgins bellowed. He then proceeded to come into the stall and show John how to "properly" put a set of brace bandages on. From that point in time John Kopas has never done it any differently.
I recently held a discussion with John about the three members of his extended horse racing family.
John, your family first started out in Quebec City and Trois Rivieres. What brought your dad there?
"Well, dad was just starting out and he had the opportunity to come work for Mr. Michaud at the Hippodrome de Quebec. The purses weren't much, but they were a whole lot better than those being offered in Western Canada. Mr. Michaud passed away less than a year after dad went to work for him and dad was soon offered a similar job by Del Dugre and we moved to Trois Rivieres. We were there a few years and then dad decided to open his own stable. Even then, dad specialized in buying yearlings and developing them into good horses.
"He was operating with a very limited budget, but still had some really good horses like Peter Gunn and Danceaway. Danceaway could have been a top horse, although he was still a very good one. His misfortune was that he came out the same year as Russ Miller's undefeated 2-year-old, Mac Wil."
How was your adaptation to the new culture in French Canada? Montreal is somewhat bilingual, with French predominating. But Quebec City and Trois Rivieres are and were almost entirely French speaking.
"I adapted pretty well and quite quickly. I became somewhat bilingual. Dad and mom, on the other hand did not. I don't think they ever learned how to speak even rudimentary French. They still managed to get by, though. It was while we were in Trois Rivieres that I became a lifelong fan of the Montreal Canadiens. The Canadiens held their training camp there and many of their players loved harness racing. Jean Guy Talbot became a dear friend and owned pieces of a horse or two in the stable. He would bring his teammates to the track and the stable. They were among the nicest people it's been my pleasure to have known. Later on, we trained for Serge Savard, as well. I've always was good friends with Fergy (John Ferguson) who loved horse racing, maybe almost as much as he loved hockey."
You were with your dad and drove many of his great champion horses through the years.
"Dad's first big-time horse was Super Wave who he bought as a yearling for Dr. George Boyce. He was just a little guy, but he had high speed. He came back the next year and Dr. Boyce bought Super Wave's full brother Springfield. If they were looking for another Super Wave, then Springfield had next to nothing in common with him. Springfield was larger and bigger boned than Super Wave. While Super Wave had high speed, Springfield was more of a grinder. They were both terrific horses, but other than that, they had very little in common.
"From there, in no particular order, he had Super Clint, Nat Lobell, Areba Areba, Roses Are Red, Jade Prince, Savilla Lobell, Armbro Bramble, Armbro Evita and Keystone Tussle.
"Dad was twice voted Canada's Harness Horseman of the Year and is a member of the Hall of Fame in Goshen and the Canadian Horse Racing Hall of Fame."
Let's talk a little about John Kopas.
"As you said above, I've loved horses all my life. I've been blessed to have or to have driven and trained numerous wonderful horses including Roses Are Red, Armbro Feather, Delinquent Account, Keystone Wallis, Nat Lobell, Jade Prince, Super Clint, Areba Areba, Keystone Horatio and Center Square."
There is a story about Jade Prince which I wasn't aware of.
"You and most people know that when Jade Prince took his record, he was the fastest 2-year-old ever. What many people don't realize is that not only was he the fastest 2-year-old ever, but the fastest racehorse of any age ever. Ted Armstrong purchased him as a yearling at Lexington. As Ted would sometimes do when he was around horses, he had had one too many. He hadn't looked at him, so he had dad take a look. He was a disaster. His knees were big and puffy. His hocks were pretty much the same. Dr. Glen Brown, who managed Armstrong Brothers for Ted and his brother Elgin, took a look and was appalled. He tried to get the people at Tattersalls to resell him. They wouldn't do it. Ted insisted that the horse was alright. He gave the ticket to dad and told him to train the colt. The rest as they say is history. You just never know."
You've had some notable owners through the years.
"They don't make owners like some of the wonderful ones I've had through the years. To mention just a few: George Hempt, Harold Shipp, Jim Bullock and Serge Savard.
"They are all wonderful gentlemen, but George Hempt was the most wonderful friend I ever had. I've never known a person who loved having good horses as much as George did. In the last few years of his life, he spent as much, if not more, time up here with his horses than he did in Pennsylvania with his construction business.
* Authors Note:Perhaps the best horse that John trained for George Hempt was Keystone Horatio. George took great delight in teasing me about the fact that I had rejected Keystone Horatio from entrance to the Harrisburg select yearling sale. He was by Rustler Hanover who was very much out of favor at the time. I had my doubts that he would even bring $5,000. Believe it or not, I delighted in being teased by him. I knew if he had been sold at Harrisburg, that it was highly unlikely that George would have had the pleasure of racing him."
You've been around a long time, who are the five best drivers you've ever seen?
"I won't mention those racing today. I'll limit myself to those that I raced against. 1. John Campbell — harness racing's Tom Brady; 2. Bill O'Donnell; 3. Herve Filion; 4. Buddy Gilmour; 5. Mike Lachance; AE Jack Moiseyev."
How about trainers?
"Same restrictions. 1. Dad; 2. W R Haughton; 3. S F Dancer; 4. Joe O'Brien; 5. Clint Hodgins."
Clint Hodgins was a big man in so many ways. What is it you remember about him?
"Above all, he was a great friend and a great human being. He was a great horseman both as a trainer and as a driver.
"There are so many stories. One of them was, mom and dad were at Lexington for the first time. They arrived early. Their hotel reservation didn't begin until the next day. They couldn't find a room. Clint was racing somewhere else the same evening. He told them they could use his room that night. Mom had accidentally left her earrings in the room. The next morning mom and dad were chatting with a group of people. Along comes Clint with the earrings. 'Alice, you left your earrings in my room last night.' It took mom a long time to get over the embarrassment.
"Clint had numerous great horses in his career. He had the first good horse sired by Adios, Prince Adios, who was conceived while Adios was still in training; the great trotting mares Proximity and Elaine Rodney; Bye Bye Byrd, Betting Time and he raced Adios Butler as a 3-year-old and would have continued to do so if not for his allegiance to Mr. and Mrs. Larkin for whom he had Bye Bye Byrd.
"Clint gave me a great piece of advice when I was racing at Lexington. He said that the majority of the races there were won between the tunnel and the finish line. If you are able to save your horse until the tunnel, then you will have a good chance of winning. I was racing Super Clint against Governor Skipper. He felt good, but Clint's advice entered my head. I waited until after the tunnel to move him and sure enough he went by Governor Skipper at the end.
"Actually, Super Clint came about through Clint and his generosity. Dad had a free booking to Super Wave, but he didn't own a mare. 'I've got a mare that you can use,' Clint told him. That's how we got Super Clint."
How's life for John Kopas these days?
"I would say pretty decent. I've got five head in training. I wish that I had a few more, but five is enough to keep me busy. I enjoy playing golf. I'm not great at it, but not that bad either. Our Habs are looking good. They are a little reminiscent of some of the Habs teams of old. They are young and fast. I'd be surprised if they didn't make the playoffs this year. Most importantly, I've got three great children and three grandchildren, with a fourth on the way. Every day is a gift.
Have a question or comment for The Curmudgeon?
Reach him by email at: hofmurray@aol.com.