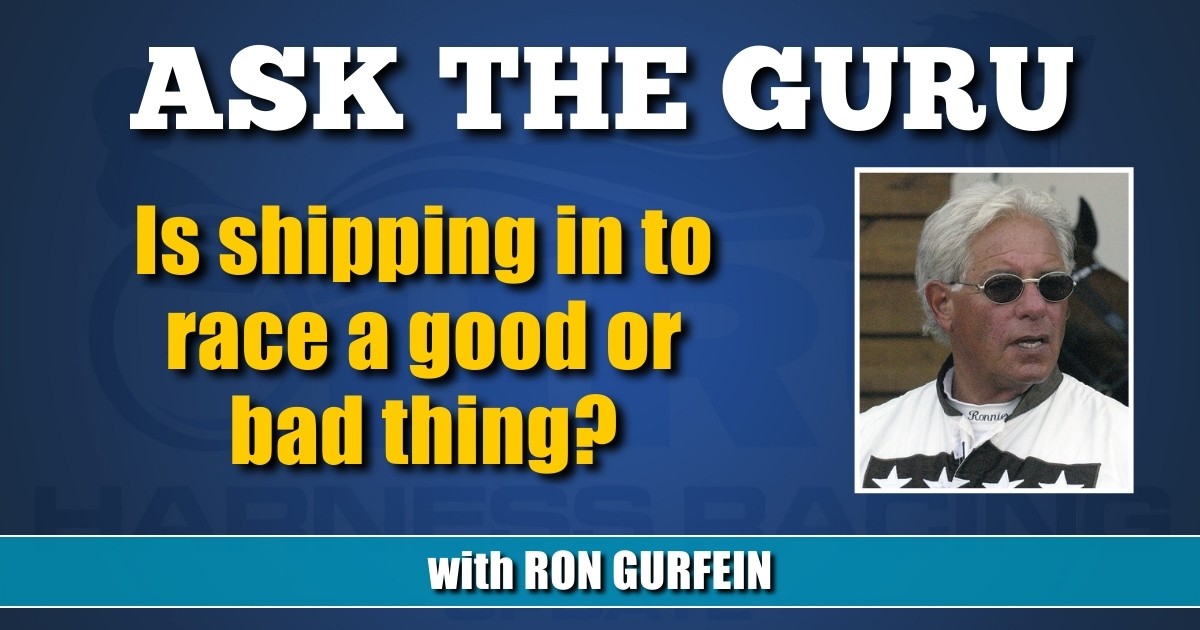 Is shipping in to race a good or bad thing?
Is it better to stable at a farm or at the track?
by Ron Gurfein
Tidbits: A bill filed Jan. 9 to expand Kentucky wagering to include sports betting awaits committee. After a less-than-great reception last year we will try again to list sports betting on the calendar of what the Kentucky bettor can do in 2021. The neighboring states of Illinois, Indiana, Tennessee and West Virginia already have this type of wagering and thus allowing it in Kentucky would level the playing field by keeping the money within the state. These type of wagers would amount to billions of dollars. Stay tuned to learn if it becomes fait accomplish.
Joel Kravet asks: Is shipping in to race a good or bad thing for the horse, the owner or the trainer?
It depends on a lot of variables but overall I would say because of the financial burden it was a bad thing for all. If the ship is for a short period, like less than an hour, it is good for the horse because most often they relax and empty out (relieve bowels).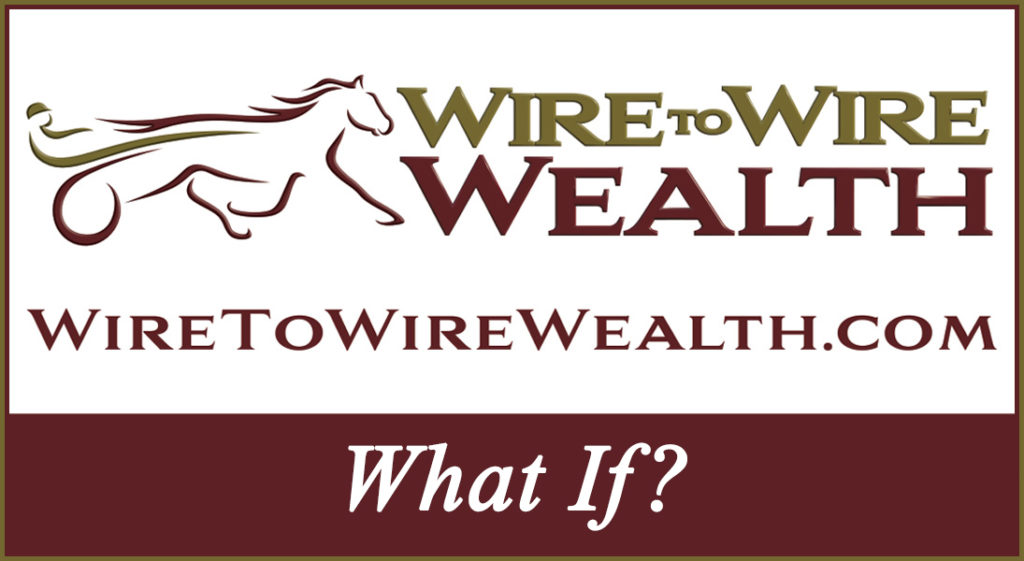 People will say that it's good to have a horse run around in the paddock. I am not a big believer. Horses are creatures of habit and are perfectly fine in their environment when stabled at a track. If they are walked and jogged every day they will be happy campers. You must assume that they would be upset with staying at the track to think otherwise. Think back to Dancer and Haughton. Stanley was stabled at his home in New Egypt , NJ and had plenty of paddocks. Billy was stabled at the track with none. Do you actually think it hurt him in the long run? I most definitely don't.
Then, let's look at the financial aspect. If you race four times a month that adds $1,000 minimum to your monthly invoice. That's a kick in the head to begin with. Now let's take the wear and tear of the shipping on the trainer. All trainers aren't like the elitist and have a shipper or agent do the work. Many do it themselves. That means waiting for the horses to cool out (a process seldom done) loading the horses and then unloading them at home and then going home themselves. There is a whole lot of time involved unnecessarily.
There are tracks like the Meadowlands and Pocono Downs where this procedure is forced on us, but many venues still have barn areas and remain a viable option.
Now, if you want to look at how this all began that's another story. People who first ran to farms were looking for an edge. No supervision whatsoever. You could do whatever you wanted. That's when milkshaking and other nefarious deeds were plentiful and no one was around to stop you.
Oddly enough, things haven't changed that much. They have come up with a semi-cure for milkshakes, but you still have a window to treat your horse without any detection. The powers that be really need to understand how to treat wrong doers. The way the system is bent they will never catch the bad guys only the poor guy trying to keep up. It truly is unfortunate and maybe it will change but as of today it isn't working.
Linda Forman asks: With all the great horses that you have trained, which one was your favorite?
A very easy question to answer. Continentalvictory was, without question, my favorite, mainly because I had two years of her and really one year of the others. Victory Dream was only one year as he was hurt as a 2-year-old after but a few starts. Self Possessed was basically a one-year horse as Carl Allen's C R Commando was a far better 2-year-old and Cantab Hall was undefeated at 2, but due to a sickness that he never recovered from, was to play second fiddle to Trond Smedshammer's great colt Windsongs Legacy.
But Continentalvictory had it all. She was great at 2 and greater at 3. At 2, she won almost everything in sight. She ripped through the Midwest like a tornado and never stopped. She won at Springfield, DuQuoin, and took the winner's share of the lucrative Hoosier Stakes for 2-year-old fillies. Then she went on to the Red Mile where she won the Bluegrass and the International stallion. Then she returned to the Garden State where she obliterated a field in the Breeders Crown and ended the year by losing to Elke Frazer after making a break and spotting the field 20 lengths in a photo.
At 3 she was magnificent. With the exception of the Beacon Course, which I never won due to the inability of my driver to believe you can have a horse good for both the Hambletonian and the Beacon Course —which I cannot argue with as I will never know, but the results speak volumes for themselves.
Her win in the Hambletonian was one for the ages and was all about her perseverance and desire to be the best. She lost the battle of the pull down blinds behind the gate in the first heat and Michel Lachance was merely a passenger in that event trying to slow her as best he could under the circumstances. She went a mile in 1:52 with no effort whatsoever. Would she have something left in the tank for the final? I guess she did. More manageable with the blinds staying up the second heat, she hit the front and after a quick second quarter was comfortable on the lead till the top of the stretch when an unused Lindy Lane came out of the pocket and pounced. They went in tandem the entire length of the stretch and Continentalvictory wouldn't surrender the lead. Tail up and blowing in the breeze she held off the furious charge and was victorious on the wire.
Having previously won the Yonkers Trot she was on schedule to race in the Futurity. However that was not to happen. In a training accident (entirely my fault) she pulled a suspensory and was to never race again. Many blame the mile earlier when she got parked the half in :53, but she came back and won the next two heats so I don't think that was the answer.
One way or another her career as a race mare was over, it was time to look for bigger and better things.
Janelle Scherbik asks: Do you feel the 29-30 indicted trainers, veterinarians, and drug manufacturers will be proven guilty? Do you think there will be other names added to the list?
That is a hard question to answer. It is my feeling that most will be found guilty of something, but at this point it is very hard to say. The government has an excellent case against some of the top names. Men like Servis and Navarro have proven to have shoved their "expertise" in our faces to the point that it's almost comical. Their rash behavior and their wanton disrespect of the animal in and of itself will have them fry. But between the information they have collected and the wire taps it's pretty clear that they will do some time.
As for the others, it is beyond my pay grade to pass judgement. I would hope that the guilty will pay the piper and the innocent will go free because that is the right way to approach the subject. As for additional names on the list, I am sure there will be many. In exchange for lesser time behind bars there will be singing like we have never heard before. Stay tuned. It won't be soon, but it will be interesting.
Wayne Carroll asks: The thoroughbreds have lowered their stud fees 15 to 25 per cent this year due to COVID-19. Why haven't the standardbreds done the same?
There is a big difference in the amount of money that each breed races for and there are many more thoroughbred stallions. The effect of the pandemic on our sales pales in comparison to the effect it had on out thoroughbred counterparts. Most sales were okay or on the plus side. Therefore the reaction of the stallion owners never was at a decision-making point.
I will say that Adam Bowden lowered the price on Father Patrick as an incentive in a COVID year.
Thanks to all of you for your kind words. Please keep the questions coming in. It is time I heard from some new faces. Take this pandemic seriously as it is getting worse and you must be vigilant. Only a few more months and we will all have gotten the vaccine. Have a wonderful week.
Have a question for The Guru?
Email him at GurfTrot@aol.com.