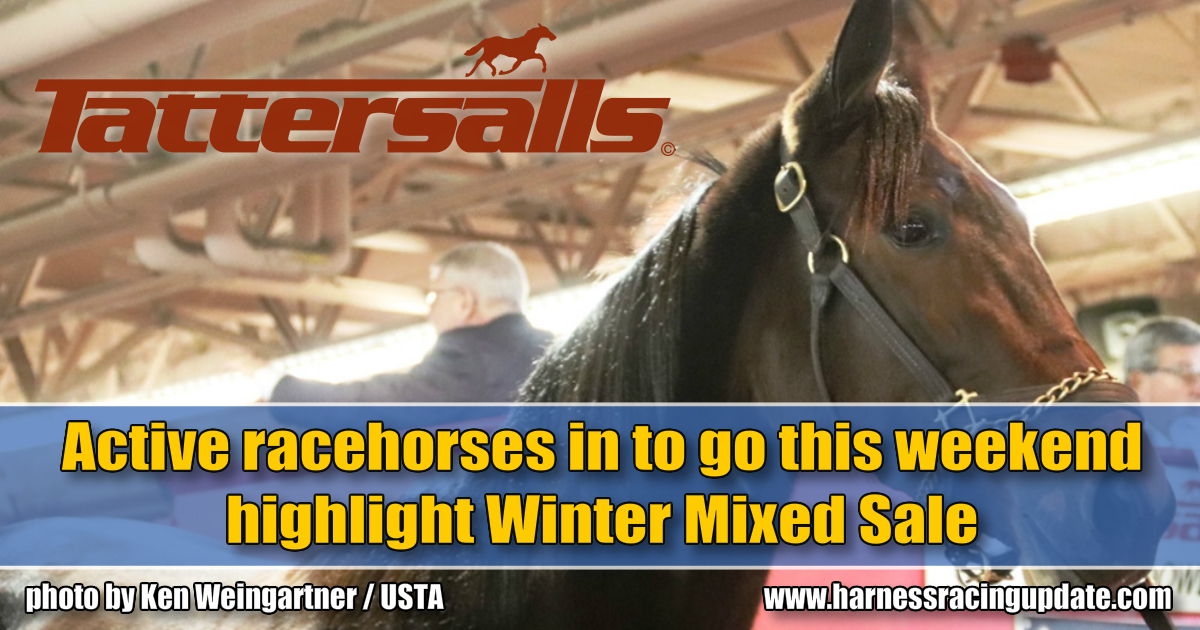 Active racehorses in to go this weekend among the highlights of Winter Mixed Sale

Twenty-eight horses racing or qualifying this weekend will be sold at Monday's Tattersalls Winter Mixed Sale at the Meadowlands.
by Dave Briggs
Anyone in the market for an active racehorse can't do much better on the "active" front than the group that will parade into the Tattersalls Winter Mixed Sale auction ring on Monday (Jan. 20) afternoon in the paddock at the Meadowlands Racetrack in East Rutherford, NJ.
Some 28 horses are due to race or qualify this weekend, beginning today. See below for a list of horses in to go.
The sale on the Martin Luther King, Jr. holiday will see some 130 head, as well as about 20 stallion shares offered. Complete details available here.
As for the racehorses, Meadowlands Saturday morning qualifiers can be viewed here.
After horses race, past performance lines will be updated here.
Online catalogs and updated pdfs available here.
Sale web stream available here.
The online list of outs for the sale available here.
Videos will be available for the racehorses in the sales paddock.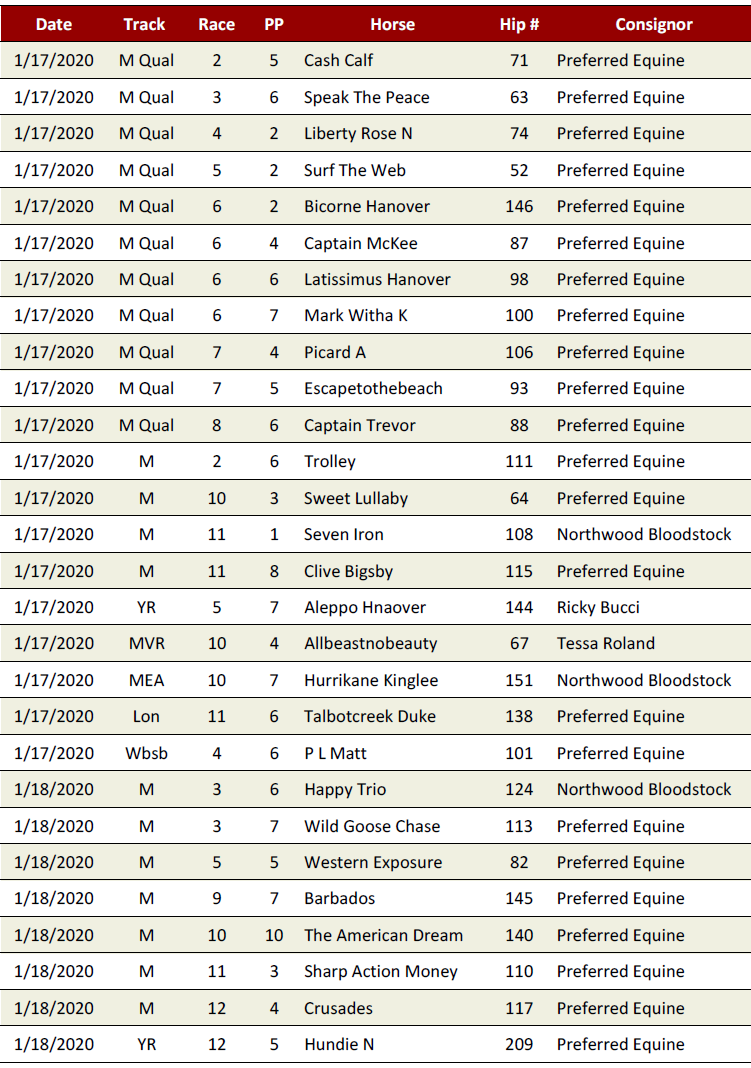 Formerly called the Tattersalls January Mixed Sale, last year saw 150 head / stallion shares gross $4,395,300, for an average of $29,302, that was off 3.3 per cent from the 2018 auction that topped the $30,000 average for the first time in many years.
In 2018,221 horses/stallion shares grossed $6,694,000 for an average of $30,290.
In 2017,233 horses/stallion shares grossed $6,288,400.
In 2016, 258 horses/stallion shares grossed $5,849,400 for an average of $22,672.
In 2015, 269 horses/stallion shares and breedings grossed $5,971,500, for an average of $23,291.
In 2014, the gross of $5,971,500 for 234 horses/stallion shares produced an average of $25,519.
In 2013, 206 horses and stallion shares grossed $4,549,600, an average of $22,085.