by Ron Gurfein
Before answering questions, I would love to share with you my wonderful experience visiting Coolmore Stud in Ireland.
The trip from downtown Dublin is about two hours, but it goes quickly because about half the trip is through small towns on little narrow roads. I asked the driver how an American fares driving on these small roads in a car with the steering wheel on the right side and then having to drive on the wrong side of the road. "Not very well, that's why he pays a 400 per cent premium for insurance," he said. I pretended to be driving for a while, and in a short period of time I hit seven cars a chicken and a goat. That's why I didn't rent a car.
Upon arrival, I expected to see a grand archway with superb shrubs like most of the Lexington Farms I have visited. To my surprise, you could have driven by and not seen the place. That was the beginning and the end of simplicity first. We drove to the reception building where we were greeted like royalty. It was like entering the office of a top-notch attorney. We met our guide Jason Walsh, part of the 20-member management team and I told him my prime interest was to see two stallions No Nay Never and Galileo. No Nay Never was raced in the United States by the Ice Wine Stable (Frank "the elder" Antonacci and family, plus David Reid) and Coolmore Stud. The same connections still own No Nay Never, but with Coolmore Stud owning the majority share.
After a short walk, we reached an area with lots of mini barns, all white, that house their stallions. Unlike what we see in the U.S., and maybe anywhere, they don't keep a large stallion barn for a lot of reasons, but the most important being that the value of these horses is so great that to have a barn fire with four or five would be a catastrophe, so they lessen the risk. All of the barns are 16×16 and well bedded, some with straw and shavings are used for the studs that have collicked or are allergic. The barns are patrolled by three men 24/7 every day of the year. There are paddocks within a short walk with grass greener and more plush than I have ever seen.
Along with my two choices, Jason was kind enough to show us some other stallions he was particularly proud of. They included Fastnet Rock, The Gurkha, Caravaggio, and Mastercraftsman. Caravaggio was most interesting to me as he was smaller and built more like a standardbred than any of the others. He is by Scat Daddy, along with No Nay Never, as well as the 2018 Kentucky Derby Winner Justify.
Jason Walsh informed me that No Nay Never has had an amazing start.
Beginning with the marvelous prices they brought at public auction — one bringing well over $1 million and the rest between $ 300,000 and $500,000. Pretty decent start for a first-year sire. The best news is that the prices have been justified by the early successes on the racetrack. As of this writing, Ice Wine Stables' beautiful homebred filly Mae Never No — trained by the world famous Wesley Ward easily — broke her maiden at Belmont Park about a week ago.
At the same time on the other side of the Pond, the very precocious Land Force was winning for fun for Aidan O'Brien at Curragh in Ireland.
Back to the amazing Coolmore. It is a totally self-sufficient operation They raise cut, dry and bale all their hay and straw and deliver it to various sections of the property.
Owned by John Magnier, Coolmore sits on 7,000 acres of the finest limestone land and has four foaling units and 24-hour supervision and 24-hour veterinary care. There is also an on-site veterinary hospital with a neo-natal care unit and a quarantine and isolation facility.
Coolmore actually started as a small agricultural farm after the war in 1945. In 1975, Magnier and his father in law, top-notch trainer Vincent O'Brien, along with Robert Sangster, took over the farm with the desire and plan to build a world-class equine breeding facility. In my humble opinion, they did a hell of a job.
About 40 minutes away is the famous training center Ballydoyle that was built by O'Brien and now is home to the stable of Aidan O'Brien and has had many a Coolmore champion call it home.
Speaking of champions, Walsh invited us to see the museum, which is contemporary in decor and open and bright with a multitude of high-tech gadgets. The view included a beautifully manicured garden with gravesites nearby.
Numerous trophies, maybe a thousand, were all pristine and displayed in perfect balance. There are also thousands of photos among which I found a stunning photo of Messrs. Reid and Antonacci.
I could go on and on about the entire experience, but my space is a bit limited. I have to say that Jason Walsh is a fun, knowledgeable and articulate representative of Coolmore and we were lucky to have had him run us ragged in the pouring rain. If you have any questions about the Coolmore Stud or would like to make arrangements to see it, Jason can be reached at jwalsh@coolmore.ie. Before closing I must add that if any of my readers want a wonderful trip, Ireland is a most memorable place to go. The hotel was outstanding, all the people are cordial and friendly and the food and libations fabulous. A truly wonderful country.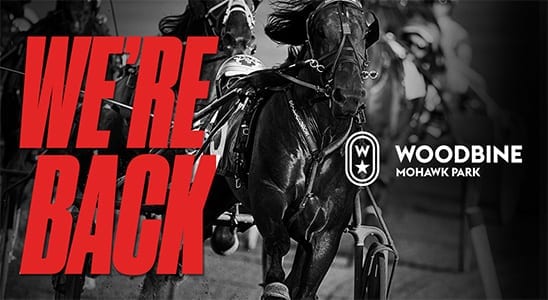 Jeremy Stevens asks: You were a little rough on the establishment last week did you get much crucifying feedback?
Great question, as I was forced to do some research in regard to the feedback. But I am happy to report I must have shocked the good ole boys so much they didn't say boo.
Kudos to the USTA for installing a free Pathway search for major and minor violations. Most of the reaction I got from the column were people suggesting names that should have been nominees and that's where it became interesting. To begin with, the Hall Of Fame vetting process is quite severe and integrity is a major guideline. Now we have all read letters to various publications claiming John or Jack Doe should be in the Hall. For the most part, the names sound good and I for one agreed with the majority of the letters. So, after writing my piece last week, I thought to myself, 'What if I was given the opportunity to nominate all those people I thought deserved the ultimate recognition?' I went directly to the website and started digging. Two minutes was all it took for me to realize I was in a minefield. Every step there was some awful infraction to demean the presentation to the Hall. I will certainly not name names but there was a carload of poor judgement too severe to stuff under a rug.
I read of year-and-a-half suspensions, $2,000 fines, 90-day suspensions $1,000 fines, indefinite suspensions for financial irresponsibility, and a human cocaine positive.
I look back at my vetting process and the nonsense they brought up and mine was like a j-walking ticket compared to some of these occurrences. The hard thing for me was these were people I would have supported.
I am not saying that all these black marks should stick without hearing the reasons, but in my mind, it shockingly put a gray cloud over some possible candidates I would have voted for in a heartbeat.
Let this be a good lesson for us all. The next time you want to write a letter to an editor to propose a nominee or go on Facebook, Twitter etc. with a new name to throw in the mix, go to the USTA website and then Pathway and type in the name and ask for Major Violations before you start carrying the flag to elect a new Hall of Famer. It will serve you well.
Billy Bigler asks: What will happen if the Meadowlands drops its entire stakes program?
The first thing of major importance that will occur is that Nick Salvi will become the dishwasher at the El Mar Cafe. All joking aside, Jeff Gural is the ultimate caregiver, optimist, philanthropist etc. etc. Sometimes he throws things out there to alert the business of its many failings and frailties. I am friendly with the man and I never asked him a word about this before I wrote this column, but I am sure this was a Guralian way to stir the pot. He is not in the same position as other losing track owners. He leases the track, there is no land appreciation each year to justify going on. His forward March is backed by his money and his partners and hopefully some sort of gaming issue will be the ticket to the return the greatness of the finest harness facility ever.
There are people making a lot of money in this business and they are not the typical yearling buyer. So why help the ones with two loaves of bread under each arm and at the same time slay the breeders? It makes less than no sense. I would rather see the business die than not see a Meadowlands Pace etc. It would be like regular season basketball games and no playoff or no World Series or Stanley Cup.
My personal opinion is it's better to have nothing than have crap.
Gambling will reinstate the grandeur of the Meadowlands, let's just hope it's sooner than later.
Unfortunately, the draw for the Preakness is not until Wednesday evening in the U.S., about midnight in London, so I will make my selection before the draw. Justify will crush whatever they throw at him and hopefully be fresh enough to give Baffert his second Triple Crown winner in three years. It is certainly not a race to bet, but if you have to, use Good Magic and Diamond King for second and third. The exacta may pay $4.60.
To all my readers, thanks again for the kind words. I know it's summer and you may be short on time, but try to take a moment and Ask the Guru. Have a wonderful week.
Have a question for The Guru? Email him at GurfTrot@aol.com.