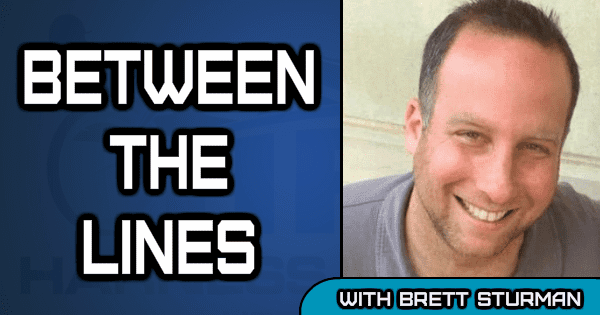 Breaking down the Levy field
by Brett Sturman
The long-awaited Levy series is finally upon us and with it brings the unofficial end to winter overnight races, although weather in the New York metropolitan area continues to remain cold and blustery. The series begins Saturday with five divisions, all containing seven horses and there are more newcomers and fresh faces this year than in recent years. In looking through the program, here are observations on some of the things that stood out.
Best first leg matchup: Australian import Waikiki Beach A goes head to head with the defending Levy champion and last year's older pacer of the year, Keystone Velocity. Once exceptionally regarded Down Under, Waikiki Beach A may be one of the best imports we've seen in North America in some time if he can come back to that early career form. Unbeaten in two starts in North America this winter, he prepped at Pompano after first arriving here in January to wins in 1:51.4 and then 1:50.2. Trained by Ross Croghan, he's reportedly been staked to most of the main events this year and I can't wait to see what he does against the Levy FFAs. Keystone Velocity wasn't much more than a nice high-level conditioned horse when he won the Levy final last year, but this series was the springboard he used to then capture the rich Ben Franklin final and other stakes, before closing out last year emphatically with a 1:47.3 win at Rosecroft. Trained by Rene Allard, he draws the outside post 7 while making his first start back since November. Christen Me N actually lands the role of morning line favoritism as 2-1 although he hasn't hit his top gear yet, coming up a bit short in all three of his starts coming following the layoff.
Trainer and horse to watch: Jennifer Bongiorno and Evenin of Pleasure. The phenom trainer sports a seasonal .415 UTRS at Yonkers, an even more gaudy .458 UTRS at the Meadowlands, and it will be intriguing to see what the barn can do with fresh acquisition Evenin of Pleasure in race 7. Bongiorno has won 16 times from 49 starts at Yonkers, with many coming in the stable's first try with new horses. As for Evenin of Pleasure, the 8-year-old Dragon Again horse has been one of the most recognized FFA horses over the past few seasons in Canada and while I normally think of him as a big-track WEG-type horse, don't forget that he won an open over this very track last year, and also won last year's Molson Pace over the tight Western Fair half-mile oval. He crushed much lesser in his recent qualifier at Freehold and looks set to respond well in his favorable surroundings throughout the series; the assigned 12-1 morning line for Saturday seems preposterous to me. The barn has another entrant in race 11 with Franco Rayner N, although this one comes off his first win in a lesser condition and would be more of a surprise.
Setting the seeds: In NCAA tournament style, the four #1 seeds – or horses with the best chance to win – should be Rockin Ron, Bit Of A Legend N, All Bets Off and Keystone Velocity. Rockin Ron is one of four Burke entries in the Levy and took his 1:47.2 mark last year in an elimination of the Canadian Pacing Derby. He did well for himself in this series last year as a 5-year-old and as long as his race at Yonkers from 3/3 was a hiccup, he'll be one of the ones to beat throughout the series. Bit Of A Legend won the Levy final in thrilling fashion two years ago and is just a tremendous half-mile horse. You don't see too many horses these days with a lifetime mark taken on a half, but that's what this horse has from when he won a wild Gerrity memorial last year at Saratoga in 1:50.3. All Bets Off is another iron tough horse and shows up almost every race no matter the condition. Another Burke entry, he'll have to go without regular driver Matt Kakaley who was injured in a spill at Yonkers earlier this week; get well Matt! Keystone Velocity has a lot to measure up to from last year but there isn't a reason to think he won't be up for the challenge; looks to continue his late career resurgence at the age of 10.
Not to be overlooked: This is one of the more highly contentious Levy series from top to bottom that I can recall. In addition, the horses just mentioned, you could make a completely logical case for a number of others including (with my projected odds to win the series) Mach It So (6-1), Western Fame (8-1), Dr J Hanover (10-1), Somewhere in L A (12-1) and even Missile J (15-1) who looked unbeatable at the beginning of this series last year, only to not fire in the final. Along with these, previously discussed horses Waikiki Beach A (5-1) and Evenin of Pleasure (10-1) are ones that wouldn't be a shock either.
Down Under invaders: The first weekend of last year's Levy series featured just five horses with New Zealand or Australia breeding. This year, that number has more than doubled to 12 imports. And all but one are new shooters to this year's Levy, the lone exception being Bit Of A Legend N.
Foiled Again thoughts: It's hard to think of the Levy and not think of Foiled Again. This year is only the second time in forever that Foiled Again won't be in the Levy (with last year being the first). As the 14-year-old remains at 99 career wins, maybe Yonkers can put together a race for him on one of these Levy nights as that would only be fitting. Perhaps a condition along the lines of N/W $7,500 L5 with an also eligible for N/W 100 races lifetime.