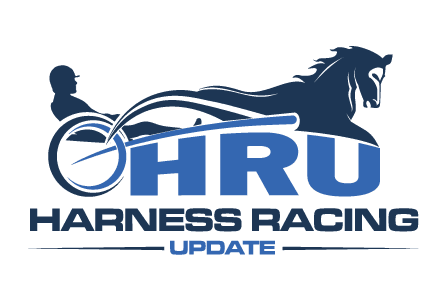 Six years to the day after his death, Stein still stands as one of the most authentic, beloved people this industry has ever produced.
by Dave Briggs
Six years ago this morning — also on a Sunday — Geoff Stein died of a heart attack while running alone at the Rockefeller State Park Reserve in Westchester, NY. A profound loss for his family, friends and the horse racing industry, Stein — a noted fitness nut — was just 11 days shy of his 59th birthday.
Trainer Dr. John Hayes of Beamsville, ON was a friend of Stein's for more than 25 years and captured the essence of the man in a feature story published years before Stein's death.
"He has always been the same," Hayes said of Stein. "He is the most authentic because he was genuine from the time I met him. There's nothing manufactured. What you see is what you get. I've met few people that were quality, genuine, decent, straightforward, unassuming, no-hidden-agenda-type people like him. And he's been that way all along."
Best known for operating Preferred Equine Marketing with David Reid, Stein also owned many horses, many in partnership with Reid. The best was Hall of Fame mare Moni Maker.
Reid and Stein's 24-year partnership at Preferred was as unique and wonderful a partnership as exists in the game.
They met in the back of a pickup truck in 1986. Reid, a Republican farm boy not far removed from his family's Argyle, NY dairy operation. Stein, a Democrat, grew up near Boston, then on Long Island near Roosevelt Raceway.
On that fateful day, Stein had traveled with Hal Jones to upstate New York to the now-defunct Saratoga Standardbreds, the former stud home of Niatross. Reid, at that time, was the yearling manager at Saratoga.
When the truck's cab filled up for a trip to show off the farm to its visitors, Reid and Stein jumped in the back. The rest is history.
Stein said right from the beginning he realized Reid's knowledge of horses was deep. Despite being total opposites, they made it work and became close friends.
A vegetarian who never had dairy or dessert, never smoked, worked out or ran every day, Stein had one of the most stress-free demeanors of anyone in the industry.
The Rockefeller Estate was one of his favourite places in the world.
"It's so pretty there. You see deer, you see cattle. There's no cars, no bikes. It's peaceful," Stein once said. "It's very diverse and there are millions of trails. You could do 25-30 miles there and not repeat. And, it's five minutes from my house."
It is easy to point to the unfairness of a fitness fanatic taken too soon, but given the history of heart disease in Stein's family, we may have been blessed to have him 20 years longer because he took such good care of himself.
His optimistic, "everything will work out" disposition was particularly good for navigating the many pitfalls of being a horse agent.
"Waking up in the morning you make enemies," Stein once said of the business of selling horses.
"The one thing that I'm most proud of throughout my career is I don't think there's anybody in the business that could say that they were ever cheated or treated dishonestly. I think that's important and I think that's kind of our claim to fame."