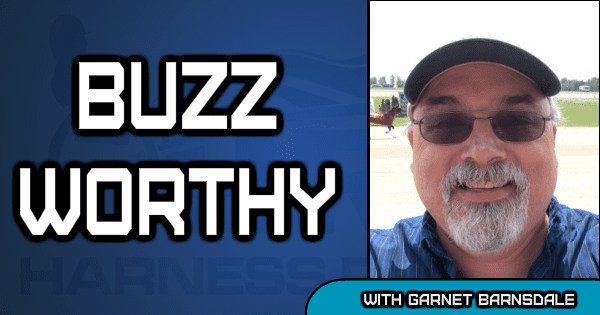 Buzzworthy: Waikiki Beach impressive in NA debut; Magical Albert magical
by Garnet Barnsdale
A new shooter in the older pacing ranks caused a bit of a buzz Sunday night at Pompano Park (replays available here).
The six-year-old Somebeachsomewhere—Cyclone Beach gelding Waikiki Beach A — a former star Down Under – was making his North American debut in Pompano's top class after being sold to local interests Let It Ride Stables of Boca Raton, and the grandson of Bettors Delight didn't disappoint.
In rein to Scott Zeron, Waikiki Beach was content to sit third early through a moderate opening half of :57. 2 cut by favorite Drachan Hanover, who was sent off at odds of 1-2 on the strength of two wins, a second and a third in his most recent four starts, all raced in the top class.
With the ball seemingly in Drachan Hanover's court, driver Wally Hennessey ratcheted up the tempo to the 3/4 pole, but Zeron moved Waikiki Beach closer, despite being required to pace a :27-flat third stanza to get near the leader. On the strength of another :27-flat quarter, Waikiki Beach got past his rival by a half-length on the wire and he was an impressive 1:51.4 winner in his continental debut.
The man who announced the race – Gabe Prewitt – liked what he saw from the newcomer. "Visually, it was a very impressive performance, especially when you consider he had just a lone slow qualifier prior at Pompano after arriving in the states and missing over two months," Prewitt said. "I will be very interested to follow his career, I know his connections have high expectations and he is off to a great start for them."
Indeed, Waikiki Beach A – winner of all his 19 starts at age two and three – is an interesting newcomer to the oldedr pacing ranks to keep an eye on as the year progresses.
Making a buzz of his own at Woodbine last night was the "miracle horse" Magical Albert. The four-year-old gelded son of Mach Three out of Illusionist was born via a rare Caesarean section and barely survived the birth. After initially being kept alive via a ventilator, Magical Albert made it to the races as a sophomore in December of last year. His debut didn't go so well, as he was distanced and thus required to requalify.
Upon returning to the races in January, Magical Albert paced progressively better miles finishing fifth, fourth, then second last week to promising debutant Larrys Petrock, who paced an explosive :26.2 final quarter to blow by the field.
But last night was Magical Albert's coming out party and under perfect Johnathan Drury rating, he gave his connections a thrill they likely never dreamed of when he was born, a maiden-breaking head victory in 1:55.4 (replay available here)
Owner Renata Lumsden was predictably thrilled. "It's been crazy, the phone has been ringing; so many people offering well wishes through tears of joy," she said. "It's amazing to finally get that first win. Albert's a very special horse, he does everything his way in his own time. We're just grateful to have him with us. Albert's happy and he loves racing."