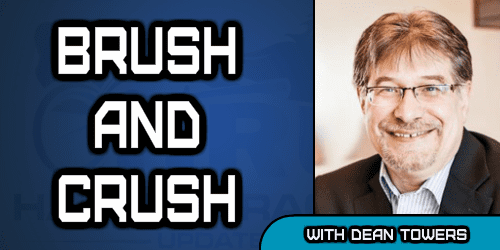 When the big dogs hunt things can happen
WEG and Big M team up on integrity.
by Dean Towers
Bill Nadar, former executive director of the Hong Kong Jockey Club, was a presenter on a panel at the Arizona Symposium on Racing and Gaming last month. In a superlative op-ed in the Bloodhorse, he spoke passionately about takeout rates and how the biggest of the big dogs – in this case, NYRA and the Stronach Group – must band together and lead thoroughbred racing for the greater good.
"The major racetracks should come together and agree on a takeout reduction to stimulate wagering investment. No single racetrack or racing association can do this in isolation," he wrote. "The time has come for the brightest minds in the industry to call a timeout and huddle together for a shared and sustainable solution."
Nadar believes that replicating the success he enjoyed in Hong Kong is less about Hong Kong and more about structure, culture and leadership. The control he enjoyed to manage racetracks, horses, stabling along with a growing $13 billion betting business was an asset, because decisions could be made and followed through with a scientific, business-based approach.
This is clearly not the case, as we all know, in North American racing, with warring factions, and a great many fingers in the pie. Alone there is no one entity that controls enough market share, or has enough pull to even field test certain ideas. It's been frustrating for those who want change.
But, for one slice of this business the ground might be shifting.
This week it was announced that Woodbine Entertainment and Jeff Gural (through his racetracks) have enacted the Standardbred Racing Integrity and Accountability Initiative (SRIAI).
"The new stakes conditions prohibit any owner, trainer, or horse from participating in an added money event if they have been found by a racing regulatory agency to have tested positive for prohibited substances as defined within the Association of Racing Commissioners International Uniform Classification for Foreign Substances of Class I, II, TCO2 or steroids after January 1, 2018," said a release.
Some of our favorite, most-lucrative stakes, including the Haughton, Canadian Pacing Derby, North America Cup and many others are included under this bilateral banner.
The impetus for the above program is obvious. In the past few years, harness racing has been littered with bad headlines in its biggest events. Whether it be cross-jurisdictional positives, granting of stays after positives, or the granddaddy of them all of late – beard training – most of racing's participants, bettors and fans are making their voices heard. The status quo is no longer an option.
In the past, this type of change was administered in an incremental way; for example, the strengthening of penalties or suspension of the horse, like Ontario has enacted. But never before have two large entities — controlling so much stakes purse money — stood together like this on such an important topic.
It is also (much to some in this industry's chagrin) an endorsement of Jeff Gural's overall vision; one in which he has gone great lengths to forward.
What everyone hopes – with programs and agreements like this one – is for a culture change.
It's hoped that it makes choosing a trainer a fiduciary responsibility for an owner; not something as banal as who has the best prerace this month. It's hoped that the millions upon millions of dollars on the sidelines who have stayed away from purchasing horseflesh, can, in time, return to the sales instead of looking elsewhere. It's an assurance to breeders and honest horsepeople that when you purchase a yearling, you'll get a fair shake; that when owners make stakes payments, their hard-earned money is being respected.
It also says to those who wish to push the envelope: push if you wish, but when you're caught there will be consequences beyond what you're used to.
Frances Hesselbein is an interesting lady. Now 101 years of age, she ran the Girl Scouts and held various CEO positions over the years. Her views on leadership and change are well documented through many books. One of my favorite quotes of hers is as follows:
"Culture does not change because we desire to change it. Culture changes when the organization is transformed; the culture reflects the realities of people working together every day."
Woodbine Entertainment and the Meadowlands fired a salvo this week to change a culture by transforming two disparate set of voices into one. I hope they stick with their vision, succeed, and most of all, have others follow their lead.