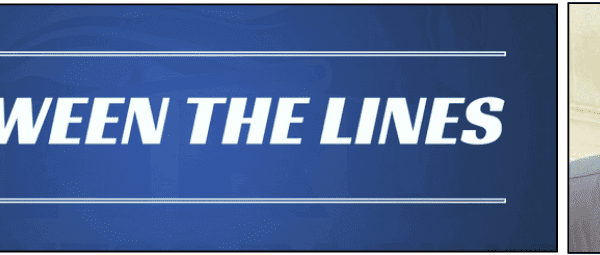 Edge goes to Italy in International Trot
by Brett Sturman
Saturday marks the third edition of the $1,000,000 International Trot at Yonkers since returning from a 20-year hiatus, and the event is being lauded for attracting the deep caliber of horses that will be competing in the race.
Ten entrants are representing seven different countries, and the strongest contenders appear to be coming from Italy, Sweden and the United States.
In assessing the race from a handicapping perspective, we can learn from the most two recent Internationals. First is that the added distance of a quarter mile hasn't proven to be a difference maker one way or the other.
Conventional thinking might lead one to believe that the added distance plays into the hands of the foreign invaders since those horses are accustomed to racing at extended distances, but North American horses seem to hold up just as well whenever they are seldom asked to go beyond one mile. Standardbreds by their nature appear to adapt to changes in distance more easily than their thoroughbred counterparts.
As an example, In Secret (Deweycheatumnhowe—Secret Magic) won at one and a quarter miles in August in his very first start at the added distance, and did it from post 8 no less. His time of 2:26:1 was only one fifth of a second off the time of the International two years ago that included the French star Timoko.
If anything, many of the outsiders could find the American racing style and, in particular, the racing style at Yonkers, unforgiving. These horses are accustomed to large fields at long distances, but what they don't ever see is a track configuration that plays towards a combination of speed and an inside advantage as much as Yonkers does.
In France, Sweden, Norway – anywhere else around the world for that matter – racing on an outside tier isn't necessarily detrimental. Even prolonged first-over or sweeping three and four-wide moves often result in winnable drives, but at Yonkers too much momentum and too much ground is lost while racing wide. The added distance of a quarter mile is supposed to help in these situations, but the style of racing here is still faster than it is elsewhere. You could make the race five miles and it still might not make a difference.
Just look at last year, as an example. The two horses that got away first and second ended up following each other around the track to finish that way, which isn't different from many other races we see on half-mile tracks. Two years ago, we saw brave efforts from a number of foreign horses each taking their shots from the outside. But in the end, it was the horse from Norway that sat the pocket, saved all the ground, and got up on in the inside to win.
With all of that said, how will this year's race shape up? Unlike the last two years that saw the front end do predictably well, this is a highly competitive field and the complexion of the race could take any number of unforeseen turns once the starting car lets them go.
Let's start with the defending champion, Resolve. Trained and driven by Ake Svanstedt, Resolve won this race last year in a record 2:23:4 on the front end. But recent form this time around is a bit suspect, having not raced since Sept. 8 when he never got close at 55 cents on the dollar in a Maple Leaf Trot elimination at Mohawk. He also starts further outside than he did last year (post 6 now and post 2 then), and don't forget that he couldn't reach the top in a mile and a quarter open handicap here in July. I've guessed wrong on him more than a couple times through the years and could very well be wrong again, but there are reasons to play against.
The other US entrant is the midsummer Ron Burke acquisition, In Secret. Purchased for $140,000 from the Tattersalls Summer Mixed Sale at the Meadowlands in July, In Secret has earned $125,000 in his first six starts for the new barn and in the process earned himself an invite into this race. Driver George Brennan has already made his intentions clear that he'll be looking to put In Secret into play early, but it could be a long way to the top from the outside post with other expected leavers. Also, is this newly acquired gelding really this good, to go from a solid overnight horse to a literal world beater in such a short time?
The Canadian entrant Marion Marauder almost seems forgotten, having not won a race since the Hambletonian Maturity in June. The rail may force Zeron's hand early as to not get shuffled; I'd expect this one to offer a decent price should he be able to bounce back.
Sweden's On Track Piraten makes his third consecutive start in the International and seems due for some luck, although I don't know how he'll get from the second tier. This one made a big early move to the lead two years ago only to be rebuffed, and last year he had got late trot but had to come from an impossible spot. He's not out of the question if driver Johnny Takter can work out a trip.
Oasis Bi is one of two in the International from Italy and he was second in last year's edition to Resolve. He's battled some pretty good ones along the way in recent months and has the post edge on almost all of his main rivals; will offer a square price and figures to be prominent early.
Twister Bi is the second horse in here from Italy and unlike the previous one, he makes his first start stateside from Italy and should command a great deal of respect. Many will remember his Italian sire Varenne from one of the more memorable moments in Meadowlands history when he romped in the 2001 Breeders Crown. Aside from that, a look at his past performances show many of the best trotters in the world today including the legendary Bold Eagle from France.
Three races back Twister Bi was a close up third to Propulsion (who began his career in the US), in a mile that went an unheard of 1:49:2 at Jagersro in Sweden. He won the rich Group 1 Oslo Grand Prix in Norway over the summer and oozes of class; the one to beat in my opinion.
Picks: Twister Bi – On Track Piraten – Oasis Bi
Tomorrow: Mohawk OSS Super Finals, Mandatory Hi-5 Jackpot