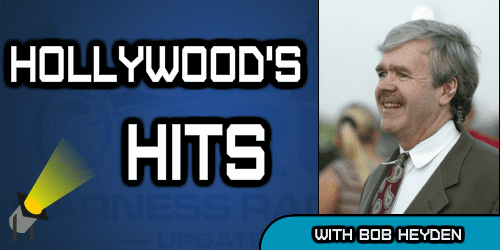 Hollywood's Hits: Marion Marauder a unique Triple Crown winner
by Bob Heyden
Marion Marauder returned to the track Friday with a qualifying win at Mohawk. The 2016 trotting Triple Crown winner was the ninth trotter to win the Triple Crown, but is the first since Lindys Pride 47 years ago to return to the races at four.
The first five Triple Crown winners on the Trot did come back for more racing. Also, the last three did not, as well — Super Bowl (1972), Windsongs Legacy (2004) and Glidemaster (2006) all raced only until age three.
1954-1957 Scott Frost (1955 Triple Crown winner) had a record of 71 56-10-40, $310,685 and raced from two through five.
1962-1963-1964-1965 Speedy Scot (1963 Triple Crown winner) was 57 44-3-0 and raced from two through five.
1963-1964-1965 Ayres (1964 Triple Crown winner) was 30 20-4-3 $254,027 and raced at two, three and four.
1967-1968-1969 Nevele Pride (1968 Triple Crown winner) was 67 57-4-3, $873,238.
1968-1969-1970 Lindys Pride (1969 Triple Crown winner) was 47 25-9-4 and raced at two, three and four.
The winning percentages for the first five trotting Triple Crown winners lifetime are as follows:
Scott Frost — 79 per cent
Speedy Scot — 77 per cent
Ayres — 67 per cent
Nevele Pride — 85 per cent
Lindys Pride — 52 per cent
Marion Marauder, at 28 11-8-3 (38.5%) is the only trotter under 50 per cent lifetime who still won the Triple Crown.
Trotting talent in 2017
Ariana G and Walner are poised to provide an abundance of top trotting talent in 2017.
Is it going to be a replay of 2006 when four of the top five earners in the sport were trotters?
2006:
1. Glidemaster $1,918,701, trotting Triple Crown winner
2. pacer Total Truth $1,494,272)
3. Majestic Son $1,208,236
4. Sand Vic $1,130,380
5. Passionate Glide $1,087,900
The first five
From 1948-1952, five different drivers led in earnings at years end. It was the last time that five different drivers did so in a five-year span and all five were Hall of Famers to be:
1948 Ralph Baldwin $153,272; 1971 Hall Of Fame Inductee
1949 Clint Hodgins $184,108; 1972 Hall Of Fame Inductee
1950 Del Miller $306,813; 1968 Hall Of Fame Inductee
1951 John Simpson, Sr. $333,136; 1971 Hall Of Fame Inductee
1952 Billy Haughton $311,728; 1968 Hall Of Fame Inductee)
Foreign invasion
From 1988-2004 — 17 consecutive years — the leading dash-winning trainer at the Meadowlands was not born in the USA.
1988 Ray Remmen 84 wins Canada
1989 Jim Campbell 79 wins Canada
1990-1992 Brett Pelling 117, 122, 79 wins New Zealand
1993-1994-1995 Bill Robinson 105, 96, 99 wins Canada
1996-1997-1998 Brett Pelling again with 89, 89 and 115 wins
1999-2000 Ross Croghan 109, 89 wins New Zealand
2001 Chris Marino 88 wins Canada
2002 Brett Pelling 78 wins
2003 Noel Daley 71 wins Australia
2004 Mark Harder 107 wins New Zealand
Trenton Time for six voters in 1982.
No, not the Trenton Time that won the race at Saratoga in 1980 when Niatross fell over the hubrail. Six voters in 1982 actually voted for Trenton over Cam Fella for Horse Of The Year that season. Back in 1980, when Niatross posted the greatest season of all-time to that point, his $1.4 million was some $600,000 more than any other standardbred ever. Yet, somebody did not vote for him for Horse of the Year. The lone dissenter out of 281 votes cast his ballot for French Chef.
Tetrick moving up
His 50,000th career drive came at The Meadows on Saturday, May 13. At age 35, he is the youngest to reach this milestone. He surpassed Brian Sears recently at $179 million to edge into the top five all time, despite the fact that he has 12,000 or more fewer drives than anyone in the top four.