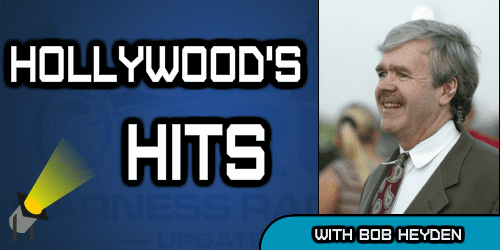 Hollywood's Hits: John Campbell and the ladies
by Bob Heyden
As we embark on the final two months in John Campbell's driving career, let's take a look at the incredible success he's had with the female set.
Campbell's first Breeders Crown win was with two-year-old pacing filly Amneris in 1984. His last Breeders Crown drive was with L A Delight (second in the sophomore pacing filly final at the Meadowlands in 2016). His last Crown win was with three-year-old trotting filly Wild Honey in 2015.
In 1989, Peace Corps was on a 17-race winning streak entering the Hambletonian and was sent off the favorite the year Park Avenue Joe and Probe were the dead-heat winners. Peace Corps was one of four female trotters Campbell has driven in the Hambletonian. Armbro Keepsake was the '92 favorite (finishing fourth); Britelite Lobell was third in '86; Act Of Grace was second in '96 in the first elim in which fellow filly Continentalvictory set a 1:52.1 world record.
Cooler Schooner was the first two-year-old trotting filly to win in 1:51.3 on a five-eighths — doing so at Pocono in a Pennsylvania Sires Stakes event with Campbell in the bike.
Campbell even drove Moni Maker once — in April 1997 — for Jimmy Takter. Unfortunately, Moni Maker made a beak.
The driver eclipsed the $100, $200 and $250 million marks with a trotting filly in the Breeders Crown each time. He hit $100 million in 1991 with Armbro Keepsake, $200 million with Syrinx Hanover in 2001 and $250 million with Snow White in 2007.
Campbell won his 10,000th career race for trainer Linda Toscano with Share The Delight in the 2008 Meadowlands Pace eliminations. Share The Delight was third in the final to Art Official and Somebeachsomewhere.
Campbell defeated two straight Horses Of The Year with the same female pacer — Jefs Eternity. In 1981, Jefs Eternity defeated HOY Fan Hanover and 1982-83 HOY Cam Fella. Jefs Eternity was the last horse and only female to defeat the "Pacing Machine."
Campbell won the Sweetheart four straight years from 1984-1987 and two of those were million-dollar events.
He was also 18-for-18 at the Meadowlands against female competition with Miss Easy, who retired after the 1991 season with earnings of $1.777 million, which was the high water mark at that time.
Campbell got off Spellbound Hanover (14-for-18 at the time and a winner of $61,000 more than Syrinx Hanover as a freshman) to take the assignment behind Syrinx, who went 12-for-12 in 2001 and was runnerup to Bunny Lake as HOY.
He was also the regular pilot of She's A Great Lady, Immortality (daughter of Jefs Eternity), Follow My Star, Cheery Hello and So Fresh.
Campbell drove the first female to win a race in sub-1:50 — Jays Table in 1:49.3 at the 1998 Breeders Crown.
He also drove the first filly to win a race in sub-1:50 — Armbro Romance in 1:49.4 in the 1998 Ladyship at the Meadowlands.
Remembering Bill Wellwood
In 1998, Bill Wellwood was asked by Hoof Beats and Nicole Kraft: "What is the race that you most want to win and haven't yet?" He answered, "The Hambletonian. I'll probably never get the chance. I'm veering off having so many trotters now. You go to where they aren't — and the I think there are advantages to the pacing business that isn't there for the trotters. You get all the noted trotters winning in one place, which makes it double and even triply as difficult to win. For the pacers, on one night there was the Cane Pace, the Confederation Cup and the Hoosier Cup. You can pick and choose where you want to go due to your horse's capabilities. We chose the Confederation Cup and won it with Village Jasper."
Wellwood's daughter, Paula, is bringing back Marion Marauder to race as a four-year-old — the first trotting Triple Crown winner in 47 years to return to the track. Paula was an instrumental part of the Wellwood operation in the 1990s, carefully watching over and travelling with two-time Breeders Crown winner Village Jiffy (1992-1994 — both times with Riyadh in there). She was there in 1997 when her father had his own Triple Crown, capturing the $601,400 Metro with Rustler Hanover, the $594,000 Confederation Cup with Village Jasper and the Battle of Lake Erie with Village Connection. They had three Jug starters in 1997. Bill and Paula helped build their own "Figure-6" training track — one which deviated from the same-old-same-old-and one which Bill thought gave a horse variety and kept him fresh.
This year marks the 60th anniversary of Bill's first driving win — no, not in Canada, but at Hazel Park in 1957.
Tetrick's unique daily double
Tim Tetrick holds an unusual daily double of distinction — and may be the only one who does. He finished in :26 with a horse on a half-mile track — Missle J in the next to last Levy leg — and he came home with a trotter in :26 in Chapter Seven's first ever start as a four-year-old in the 2012 Titan Cup Prep en route to a HOY season.
Walner likely Hambletonian fave
Wallner, as in Hakan Wallner, was also favored in the 1984 Hambletonian raceoff. He was the 4-5 choice, but made a break and was placed third. Historic Freight and Gentle Stroke were 1-2.