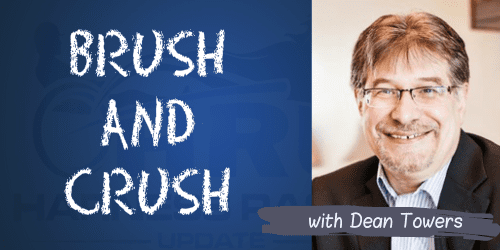 Three business strategies for racing to embrace in a changing world
Racing often wrings its hands about the loss of on-track betting revenue and continually establishes policy to 'fix' this issue. The hard truth is that this revenue is not coming back like it once was. New strategies need to match reality, not be based on a wish.
I don't think it's a big secret that brick and mortar retail has been feeling the pinch. But we're starting to see more and more of it in the headlines.
About a month ago, Macy's announced they're closing 15 per cent of its stores in 2017. Macy's is not making this move because the economy is terrible, or because retail sales are cratering. In fact, retail spending over the holidays was up 3.8 per cent. The problem: retail sales are rapidly moving online — Internet sales were up 17.1 per cent year over year for the same holiday period.
These sales are flowing to businesses like Amazon, where gross sales have increased from $6.9 billion in 2004 to over $100 billion in 2017.
This is not happening in just one sector, but many. Today, Statistica reported that Netflix revenues eclipsed the entire DVD and Blu-Ray US sales figures in 2016. The changes in music are even more eye-opening. Streaming revenue through portals such as Spotify and Apple Music was higher than revenue from on-demand video for the very first time this past year. It grew at a whopping 82.6 per cent rate from 2015. Seriously, when was the last time you bought a CD?
Racing has its own form of disruption in precisely this vein. People are not frequenting the track like they were; they're betting from home. The industry often laments this, and with on-track revenue falling, it's an issue. But this is the new normal. Each fall, the clocks roll back because of the tilting of the earth, but they can't be rolled back for racing.
Racing – both harness and thoroughbred — first responded to falling on-track handle (15 or so years ago) with a want to restrict customers.
"They're not going to the track, so let's make them go to the track."
Restricting supply, not selling signals to Internet partners, and focusing on offshore sites as a cure not a symptom didn't come close to working. When your first reaction in the new century — with new consumer paradigms and massive technological disruption — is to try and dictate, protect and control, you're fighting a battle that can't be won.
A decade later, we see similar strains of this strategy still at work. Contest and fantasy websites have popped up, offering potential customers an easy gateway into the sport. These sites keep existing customers engaged and help stop them from doing something else, like playing poker, heading to the casino or playing fantasy sports. Racing's response has primarily been about legislating them out of existence, or trying to squeeze small amounts of revenue from them.
Another wave of industry response has been eerily similar, and we're seeing a lot of this today — racetracks charging Internet betting partners a higher fee for the right to show their races. This probably won't work very well, either. When you charge an advance deposit wagering company a higher fee, that fee – at least in part – is passed on to the bettor. As well, as a partner's margins shrink, discretionary spending on marketing, improvement of their product, and investing in technology, falls. Increasing prices, stifling demand, and taking money out of marketing and end-user customer service doesn't sound like a very good recipe for increasing the bet.
In my view, those are all 1975 solutions in a 2017 world. They don't have any hope of working long term. I think old-time racing is best to take another approach; an approach that fits more into where society, racing, and the consumer ecosystem in 2017 is. Here are a few suggestions:
Growth will come from productive partnerships
When it comes to knowing what makes bettors tick, the smartest people I have met in this business are not from racetracks, or racetrack ADWs, but from small grassroots betting sites. They know the customer intimately and they innovate to serve them better than racetracks could ever do.
ADWs are the store front and deal solely with customers. Racetracks are the back-end; they deal with entry boxes, horsepeople, food service and a hundred other things. This is an optimal business arrangement and it needs to be treated as such in 2017 and beyond.
It goes the same with contest or fantasy sites. These sites service a completely new consumer through web-based deliverables racetracks are foreign to. Let them do what they're good at.
Racetracks need to "know their customer"
Anyone that walks into a racetrack is a customer a track can own forever. Horse racing's customers are a unique lot, because when they like you (and they like the game), they like racing for a long time, and present tremendous "lifetime value." They are yours, until they're not.
"Know your customer" is an actual regulation for stock brokers, and in my view, it should be one for racetracks. The lady who just walked in might gamble a great deal of money and goes to the casino often. She might respond to an on-track rebate and top-notch betting service. She might be worth six figures to purses and profits. It's your job to know.
The gentlemen who walked in might come very often, but he's very responsive when you walk over the fifth time you've seen him, introduce yourself, and buy him a coffee. It's your job to know.
Retail stores study their customer behavior all the time, and build responses to them and their habits. I know for a fact racetracks aren't doing enough of this, and have let high value customers walk out the door to the nearest offshore betting site or poker table. You can do better.
On-track wagering revenue has left the station: Focus on alternative revenue and lobbying
It's clear the sport has changed and large amounts of revenue will (continue to) come from sources other than betting dollars. The industry must seek out alternative forms of wagering, maximize it and keep this revenue flowing.
In 10 years, it'll be about more than just slots. Racetracks have to be positioned as the hub for many types of wagering that's coming down the regulatory pipe. This is vitally important, because when you stake your claim to a space, it's very difficult for governments to take it away.
Currently, there are smart people in horse racing handling this; those who know their stuff when it comes to governments and racing – Faraldo, Gural, Tanner, some in Pennsylvania and Ohio come to mind. But they are disparate, sometimes not rowing the boat in the same direction, and at times not sharing best practices or speaking with the same voice. It's not being done in an industry-wide fashion.
The sport doled out $420 million in purse money in 2016, and in coming years some of this money should be used to get this lobbying talent on the same page, and build a brand. A 'Department of Harness Racing' that focuses on every state and jurisdiction (rather than just one or two at a time) can be worth hundreds of millions of dollars to the business over the next decade. It's too big a job for the USTA, and too important a job to not be addressed.
In the end, I believe on-track revenue consisting solely of betting dollars is never going to be what it once was. In harness racing, betting revenue will grow in the next decades through partnering with technology and exploring new mediums, not fighting them, or nickel and diming. It will grow when racetracks are incubators who cultivate, foster and know customers; servicing them in new, positive ways. The sport will grow by holding on to alternative gaming — and bringing more of it in through sports betting, etc — and that is contingent upon a funded, modern, flexible and strong lobbying arm.
The future might not be bright for bricks and mortar retail, but for harness racing, I think there's a lot of serious potential. If the sport changes its focus, I think it can be unleashed.