by Brett Sturman
This past Friday at the Meadowlands, a non-descript bottom level condition race was won by a horse that resurfaced in these parts after once making waves at the East Rutherford oval years ago. Statesman N made a name for himself in 2013 when the Down Under import arrived in North America for trainer Mark Harder. The soon to be 10-year-old Christian Cullen gelding immediately worked his way to the top of the class ladder at the Meadowlands that year before becoming a consistent open winner at multiple mid-Atlantic tracks including Yonkers and Chester. Fast forward to today, he arrived back at the Meadowlands for trainer Larry Remmen after spending almost all season racing largely unenthusiastically in mid-to-lower conditions at Flamboro Downs, a "B" track in Canada. So the question becomes from a handicapping perspective, how much should we consider back class against current form.
In the case of Statesman N, his two starts prior to this night were at the Meadowlands, but both of those resembled what we saw coming out of Flamboro more-so than the horse that we remembered around here from the past. The field he was racing against on Friday however was going to be outmatched if you based it on nothing else other than class, and the Meadowlands faithful were betting this race as if Statesman N could win the race based on his memory alone.
Indeed that was the case. Despite recent form suggesting otherwise and other horses rating similarly based strictly on race times, Statesman N brushed comfortably first over to the lead past the three quarter mark and held easily to the wire to score as the 2-1 race favorite.
The very next race that night saw another Meadowlands veteran, K-Lees Shakenbake, make his first start back at the track in a couple of years; this one invading from Hoosier Park and most recently The Meadows. A horse first known here as a 3-year-old for his patented late kick, he was able to reach back in time and take advantage of an apparent drop in class on the move back to the Meadowlands and reverse form while easily out-closing everyone to win going away with a :26:4 final quarter.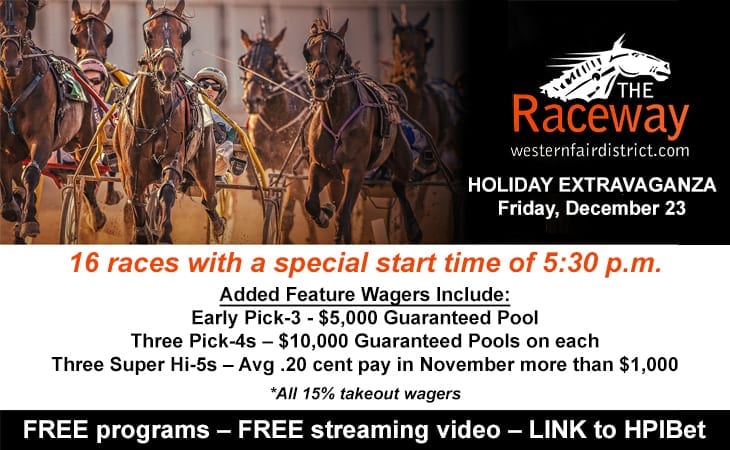 Back class can be highly subjective and it isn't always as easy to find as in these two examples, but it can be considered a useful angle when using it as justification to take a swing with a longshot. Similarly in the case of longer-priced horses, I feel it is worth noting if a horse has had prior success over the track he is racing at tonight, these things have a history of repeating.
In Race 5 on the same Meadowlands card, Mister Truth paid $198.40 to win as the longest of longshots from post 10 and this was a horse that was one of the better horses on the grounds in 2015; many times knocking heads during that time with horses far superior than this group. I realize anyone can look at a race after the fact and I was not sharp enough to select Mister Truth beforehand, but those who know the horse's capabilities at his best weren't shocked by this race result.
Almost anywhere today you can find a race card filled with horses who were once very good. With an amount of ever-increasing slot money to race for, it's not un-common to find one time stars now racing in their advanced years at all types of obscure tracks. In almost all these instances, there has been so much water under the bridge that no matter how talented a horse was at one time in the past has little to no bearing on how he'll do today.
An exception to this point, I would argue, is a change in scenery. We see it all the time where horses that may have soured in one barn, move to another and form is reversed immediately, sometimes inexplicably. Of course the reasons for this could be debated in another column, but a return to a horse's better form can't be ruled out when a change in environment occurs.
Back class stays with a horse throughout its career and the key is to assess that class against what the reality of today suggests.
Speaking of back class
Sometimes when you're just that much better than everyone else, nothing else matters. Not even an 18-month layoff could stop Modern Legend, as he returned last week for the first time since May of 2015 to take the Woodbine preferred at first asking off the bench. I'm one of many that thought the 2014 Canadian Pacing Derby winner would at need at least a single start back to re-acclimate but he proved me wrong with a strong 1:49:4 score coming off a cozy second over trip and capped off a subpar week of handicapping for yours truly. Paying $10.60 win, it will probably be the last time he offers a double digit mutual for the foreseeable future.
Elsewhere
Over the last three racing nights at Western Fair, drivers Bob McClure and Alfie Carroll have combined to win 17 of the 32 races contested at the Raceway. Included in that total were races from this past Sunday in which some combination of these two drivers combined to form the exactas in four of the 11 races.