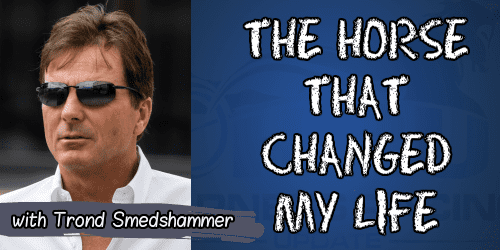 The Horse That Changed My Life: Trond Smedshammer
by Dave Briggs
Trond Smedshammer knows people are expecting him to say either trotting Triple Crown winner Windsong's Legacy or $4.2 million winner Arch Madness changed his life. Instead, the trainer opted to go old school with his choice.
"I would say Kosmo Girl would be the one — if any of them changed my life — because she was a filly I owned solely by myself that I sold for big money for me back then. This was before I had big owners and had a Grand Circuit-type stable. I was just racing some cheap horses in some sires stakes in Pennsylvania," Smedshammer said.

Smedshammer was 22 in 1989 when he came to the United States from his native Norway. Seven years later, he was just in his second or third year with his own stable when he went to the 1996 Tattersalls Yearling Sale in Lexington, KY and purchased a Sierra Kosmos filly out of Montesquieu for $10,000.
Kosmo Girl went on to earn $360,689 on the track before Smedshammer sold her.
"I hit a home run as an owner and that was a big deal back then," he said.
"She, probably, got me to the next step financially that I felt that I could start to take a little bit more chances," said Smedshammer.
The result is more than 1,100 career wins and nearly $45 million in purses.