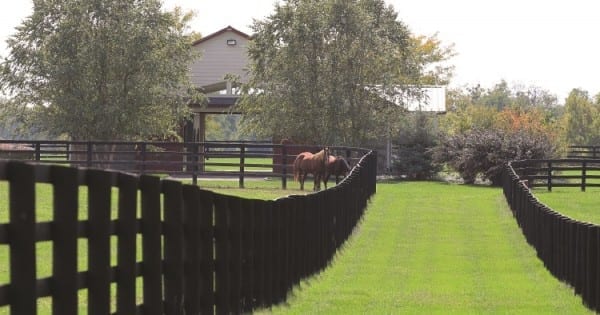 Brittany sells significant portion of acreage
Brittany Farms owner George Segal announced today that a significant portion of the acreage that comprises Brittany Farms has been sold to Maurice Regan of New York.
Regan, an Irish native who owns thoroughbreds through his Newtown Anner Stud Ltd. located outside Clonmel, County Tipperary, purchased 565 acres of Brittany's main farm on Pisgah Pike in Versailles, KY. Regan will take possession in the middle of June of this year.
That will still leave Brittany with 271 acres, and, according to farm manager Art Zubrod, that's exactly what the farm needs at the present time to accommodate both its horses and its business plan.