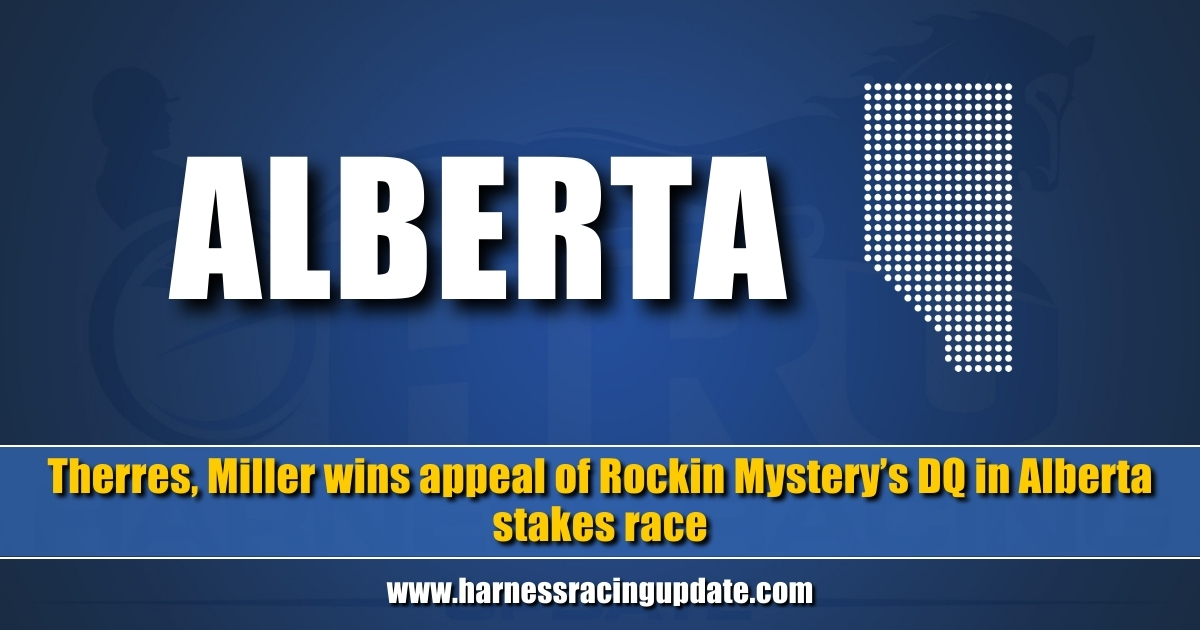 Therres, Miller wins appeal of Rockin Mystery's DQ in Alberta stakes race
by Dave Briggs
In the Sept. 20, 2019 Buzzworthy column (full story here), Garnet Barnsdale wrote about the social media outcry when Rockin Mystery — driven by Serge Masse for trainer Chris Lancaster and owners Rod Therres and Blair Miller, both of British Columbia — was disqualified after finishing first in the $125,000 final of the Don Byrne Memorial on Sept. 15 at Century Mile in Edmonton, AB.
As Barnsdale reported, the incident was rare, "because it involved one of the horses leaving in front of the starting gate, which clearly did not get lined up properly leading up to the start, leaving at least two lanes next to the rail uncovered by the wings. So there was no wings in front of the 2-1 favorite Rockin Mystery, who did get about a half-length ahead of the other horses before the start and then went on to lead at every call and win while never headed."
On April 14, Horse Racing Alberta's overruled the initial decision of the Appeal Tribunal to disqualify Rockin Mystery, returning the pacing mare to victory, adjusting the purse distribution to reflect the new order of finish and reimbursing Masse for a $100 fine in the matter.
The revised order of finish is now:
1st — Rockin Mystery
2nd — Lady Neigh Neigh
3rd — Flash A Smile
4th — Black Cheddar
5th — Cayey Skye