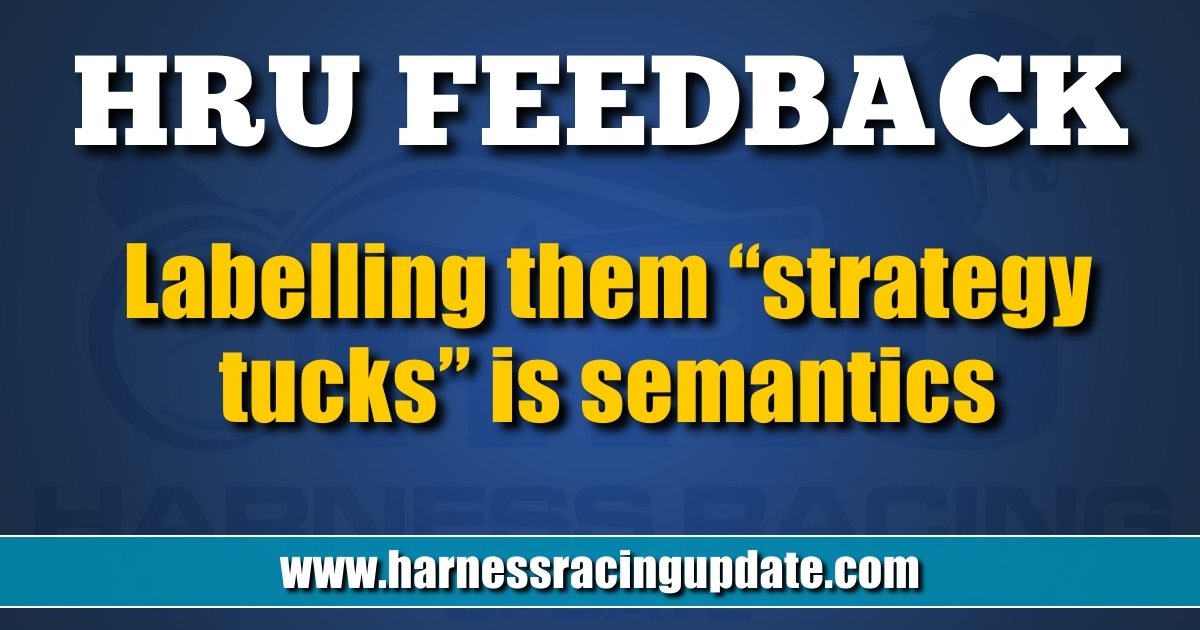 Labelling them "strategy tucks" is semantics
Kudos to Jeff Gural for starting the Task Force. And to Debbie Little for her writing about it (full story here). Unfortunately, this initiative may not work.
Implicit in the first article is that the horseman interviewed is more interested in defending what drivers do rather than looking for positive change. The term "courtesy tuck" is accurate. Labeling them "strategy tucks" is semantics. A substantial majority of the time the drivers leave with the favorites. They take the long shots, no matter what their natural gate speed, to the rear. What, they ask, leave with a 20 to 1 shot? And when a favorite doesn't get away fast but comes up on the outside, they get a courtesy tuck. A long shot gets parked. This consistent race "strategy" is likely the main reason the percentage of winning favorites in harness racing is so high. You don't see this in thoroughbred racing. If a horse has speed, the jockey will send him and give the horse his best chance. The harness drivers end the longshot's chances before the gate comes away.
— Gary Kay / New Jersey